Rujuta Diwekar reveals three-step formula to curb sweet cravings
Dec 18, 2021 09:49 AM IST
Can't stop yourself from polishing off those chocolate cookies or pastries? Celebrity nutritionist Rujuta Diwekar reveals a very effective three-step formula to curb sweet cravings.
Sometimes the first step towards sustainable health is fixing an old and unhealthy habit that distances you from your goal. Conquering old patterns that stop us from achieving our weight loss goals can take us far. Understanding why you are craving certain foods, more particularly unhealthy ones can make a big difference.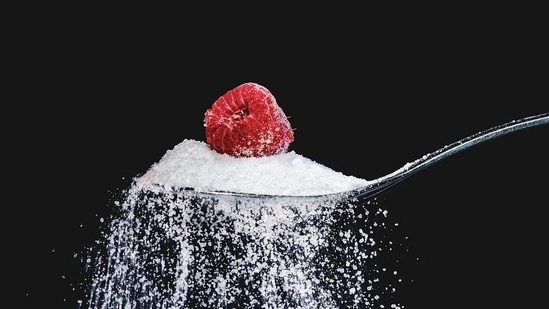 Some people indulge in emotional eating out of stress or out of exhilaration. Many people simply are not able to give up certain unhealthy eating habits. Eating a slice of cake, picking up that chocolate or cookie after meals at times is more of a habit. So how to know if that sweet craving is valid or a toxic habit that you need to get rid of.
Celebrity nutritionist Rujuta Diwekar who regularly shares health and nutrition tips on her social media took to her Instagram handle to share a 3-step formula to curb sweet cravings.
ALSO READ: Rujuta Diwekar shares 5 tips on staying healthy while rocking this party season
Diwekar shares on her page "The 3-step formula to know whether you are actually feeling like a cake/ chocolate/ cookie or simply giving in to the craving out of habit."
1. Have a glass of water: Diwekar says having a glass of water can help. Many a time, thirst is confused with hunger and lead to sweet and unhealthy cravings. Having some water on the other hand can help promote feeling of satiety.
2. Eat a fresh fruit: Fruits are naturally sweet and loaded with nutrition. If you have an old habit of having something sweet at a particular time in the day, you can try eating a fruit instead. Having a fruit can help you deal with the unhealthy cravings.
3. Defer your decision by 15 minutes: Sometimes we pick a sugary treat out of impulse or habit. Giving a pause and waiting for a couple of minutes can make the craving go away, especially when the goal is to eat healthy.
Follow more stories on Facebook & Twitter
"Exciting news! Hindustan Times is now on WhatsApp Channels
Subscribe today by clicking the link and stay updated with the latest news!"
Click here!