Lok Sabha 2019 constituency: Party-hopping MP aims for 4th straight win from Nandyal
Updated on May 10, 2019 01:33 PM IST
S P Y Reddy who won two elections as a Congressman and one on a YSRCP ticket is trying to win a fourth term in Parliament on a Jana Sena Party ticket.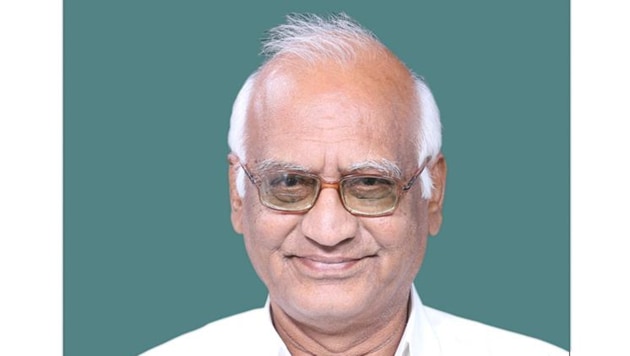 Hindustan Times, New Delhi |
HT Correspondent
Nandyal Lok Sabha constituency in Kurnool district of Andhra Pradesh was once a Congress stronghold from where the party won a dozen times.
Sitting MP S P Y Reddy won the 2004 and 2009 elections from Nandyal on Congress tickets and then romped home a third time as a candidate of the YSRCP in 2014 before he shifted loyalties to the Telugu Desam Party (TDP). Reddy left the TDP recently to join the Jana Sena Party (JSP) and is contesting the elections this time on a ticket from his latest party.
Read: Full coverage of Lok Sabha elections 2019
Reddy won the 2014 Lok Sabha election defeating TDP's Nasyam Mohammed Farook by 105,766 votes.
The YSRCP has nominated Pocha Brahmananda Reddy from the constituency this time while the TDP has named Mandra Sivananda Reddy as its candidate. Adinarayana Inty is the BJP candidate while teh Congress has named J Lakshmi Narasimha Yadav for the seat.
Nandyal remains a largely agriculture-based economy and a Maoist threat has hindered development over the years.
As per the estimates of 2011 census, out of a total population of 2036482, 73.98% is rural and 26.02% is urban population. The Scheduled castes (SC) and Scheduled tribes (ST) ratio is 18.91 and 2.8, respectively out of total population.
Here's all you need to know about Nandyal Lok Sabha constituency :
Name of the Lok Sabha constituency: Nandyal
State: Andhra Pradesh
Date of polling: April 11
2019 candidates: Dr. AdinarayanaInti (BJP), J. Lakshmi Narasimha Yadav (Congress), Mandra Shivanad Reddy (TDP), P Brahmananda Reddy (YSRCP)
Sitting MP, Party: S P Y Reddy, YSRCP
Winning margin in 2014: 105,766 votes
Runner up name, party: Nasyam Mohammed Farook, TDP
Number of voters in 2014: 1,577,128
Number of women voters: 601,394
Voting percentage in 2014: 76%
Number of polling booths: 1,732