'Consider expelling Pragya Thakur': Nitish Kumar to BJP
In reply to a query whether the BJP should expel her from the party, Nitish Kumar said that "it must be considered."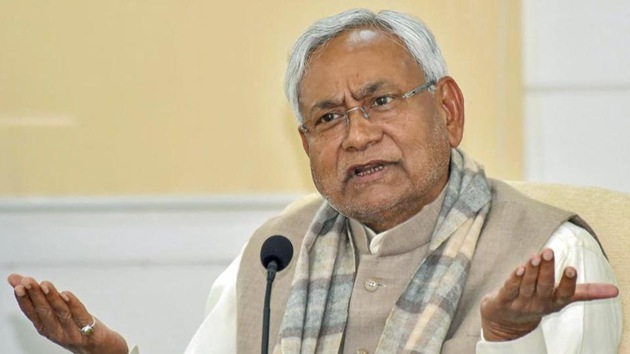 Updated on May 15, 2020 12:56 AM IST
Bihar chief minister Nitish Kumar on Sunday said the Bharatiya Janata Party (BJP) should consider expelling its Bhopal candidate Pragya Singh Thakur from the party for praising Mahatma Gandhi's assassin Nathuram Godse.
Hitting out at Thakur for calling Godse a patriot, Kumar, whose Janata Dal (United), or JD (U), is part of the BJP-led National Democratic Alliance (NDA), said: "The BJP should think about such comments. Her statement is highly condemnable."
Follow Lok Sabha Elections 2019 LIVE Updates Here
Asked by the media if the BJP should expel Thakur for her comment, Kumar said expulsion "must be considered." He added that "it is an internal matter of the BJP, but as far as the country or [JD(U)'s] ideology is concerned, there is no question of tolerating such things".
Reacting to the Bihar CM's demand for Thakur's expulsion, state BJP chief Devesh Kumar said Prime Minister Narendra Modi and other senior party leaders have already condemned the party's Bhopal candidate for her comments and also pulled up other leaders who have tried to eulogise Godse. "We do not have anything to add to it," he said.
Watch | 'Highly condemnable': Nitish Kumar on Pragya Thakur's remark on Godse
At a press conference to mark the end of campaigning, BJP president Amit Shah said that the disciplinary committee of the party will review Thakur's response and take a decision on the matter.
Also read: 2 different things, says Amit Shah on fielding Pragya Thakur after Godse row
PM Narendra Modi said in an interview to a TV channel in Madhya Pradesh's Khargone that while Thakur has apologised, he can never find it in his heart to forgive her.
A suspect in the 2008 Malegaon bomb blast, which killed six people, Thakur was forced to apologise within hours of praising Godse on May 14 after she was cornered by opposition parties.
Close Story