Polls over, now focus to shift on governance
Besides bureaucratic reshuffle, UP chief minister Yogi Adityanath is likely to take up a number of other issues that require his immediate attention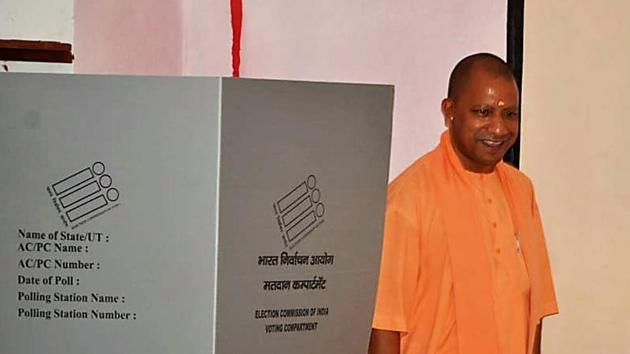 Published on May 21, 2019 10:09 PM IST
As the seven-phase Lok Sabha election comes to a close after counting of votes on May 23, the focus is expected to be shifted back on governance.
As key political and government functionaries in the state remained busy in holding peaceful elections, some important governance issues had taken a backseat in the past few weeks.
Besides bureaucratic reshuffle, chief minister Yogi Adityanath is likely to take up a number of other issues that require his immediate attention which include appointments on top posts like that of agriculture production commissioner which fell vacant in the midst of elections due to the superannuation of Prabhat Kumar.
Adityanath may also have to take a call on various political issues after making an assessment of the performance of the Bharatiya Janata Party (BJP) in Uttar Pradesh.
The chief minister made a beginning by dismissing ally Suheldev Bharatiya Samaj Party (SBSP) chief Om Prakash Rajbhar from his cabinet.
He is expected to review the functioning of important departments and projects on Tuesday.
"The CM, who has been camping in Gorakhpur (his erstwhile Lok Sabha seat) for the past few days, continued to meet partymen and people from different sections of the society to take feedback about the performance of his party's candidates in different constituencies. He will hold reviews of important departments and projects in Lucknow on Tuesday," said a senior functionary in the state government who did not wish to be named.
Though Adityanath remained in touch with his team and gave go ahead to important government business while travelling across the country for campaigning, the focus on governance obviously took a backseat for him after the Election Commission's model code of conduct came into force on March 10.
Though the best indicator of the government's functioning may be the people's mood, the slow pace of governance during elections is reflected in the lesser number of government orders issued during the poll months.
As compared to 2,486 GOs issued by the UP government in March 2018, the total number of GOs in the corresponding period this year was 1,824.
Similarly, the number of GOs issued in April 2019 was 447 against 853 in April last year.
From May 1-20 this year, only 291 GOs were issued against 728 issued during the corresponding period in 2018.
Close Story