What is new this polls: Candidate photo on EVMs, VVPATs, GPS tracking and more
Voters and candidates will find this Lok Sabha elections different from earlier ones as the Election Commission has brought in a number of changes to the procedures of the polls.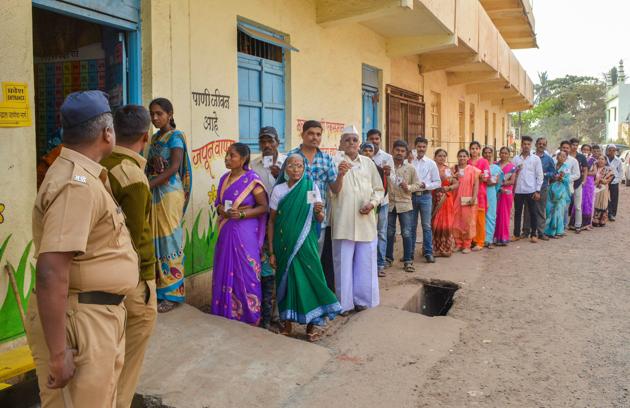 Updated on Mar 10, 2019 08:52 PM IST
The 2019 Lok Sabha elections will have several firsts — candidate photos on EVMs, introduction of VVPATs, GPS tracking of voting machines — as the election commission looks to strengthen the polling process.
The seven-phase polls will have 84.3 million more voters than in the 2014 who will be eligible to exercise their franchise in 10 lakh polling stations across the length and breadth of the country.
For the first time, the poll panel will introduce candidates' photos on the voting machines, in addition to the party name and symbol. This, chief election commissioner Sunil Arora said, would eliminate confusion in the minds of voters.
Candidates contesting the elections will not only have to declare their income-tax returns of the last five years, offshore assets and PAN details, but will have to submit those of their spouses and family members.
As per a new notification, they will also have to submit details about assets and liabilities abroad.
Photo voter slips will not be accepted as proof of identity at the time of voting. The poll panel has issued a list of 11 documents that would be considered for verification of a voter's identity — passport, driving licence, service identity cards issued by government, passbook with photograph, PAN card, smart card issued by Registrar General of India, MNREGA job card, health insurance smart card, pension document, identity cards issued to elected representatives and Aadhaar card. All these documents must have photograph of the voter.
The poll body is introducing VVPATs — voter-verifiable paper audit trail — for verification of voting in all polling booths in the country.
While VVPATs have been used in Assembly elections and bypolls, this will be the first time they are used in the general elections.
VVPAT machines, attached to electronic voter machines (EVMs), display the name of the candidate and his symbol on a paper after a vote is cast. The voter can see the paper through a glassed display for six seconds before it drops into a sealed container. VVPAT machines are being used to bring more transparency in the system, as directed by the Supreme Court.
Following a row over alleged "mishandling" of VVPAT and EVM machines during the recent state assembly elections, the poll panel has decided to fit GPS devices to the vehicles carrying them, facilitating end-to-end monitoring of their movement through mobile tracking.
The poll panel has also said that it has introduced a slew of initiatives to monitor election spending. These include setting up of a 3-member committee to avoid inconvenience to the public during seizures made by flying squads and surveillance teams. The committee shall examine each case of seizure, and when no connection has been found to political party or a candidate, it will order release of such cash to the persons.
Tightening norms on the election spending, the election commission has said that expenditure incurred on campaign vehicles, candidate booths, and promotion of candidates in newspapers owned by party, would be deemed as that borne by the candidate and not the party.
The ceiling on election expenditure by a candidate has been fixed at ₹70 lakh, except for three states, Arunachal Pradesh, Goa and Sikkim, where it is ₹54 lakh.
Close Story