North India's first mosque going strong after 999 years
Tryst with History: The mosque became an important centre for Muslim leaders during freedom struggle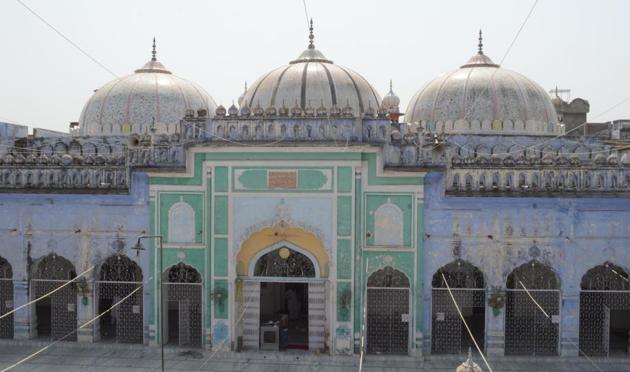 Updated on Jun 08, 2018 01:28 PM IST
Hindustan Times, Meerut |
, Meerut
S Raju
Situated in the old city area, the Shahi Jama Masjid in Meerut is considered the first mosque constructed in North India in 1019 AD.
The mosque represents a mixture of the pre and post-Mughal era architecture. The structure remains robust after almost 1000 years of its construction.
Shahar Qazi Prof Zainus Sajidin Siddiqui says the mosque's three domes represent the architecture of Central Asia.
Historian K K Sharma says the mosque's construction was completed during the rule of Naseeruddin Mehmood. Later, minarets were constructed and some parts rebuilt during the British Rule.
Qutubuddin Aibak, who established the Slave Dynasty in Delhi, built the tomb of an Islamic saint. Mohammad Ghori, who came from Afghanistan, had returned after handing over the rule of India to his confidant Qutubuddin Aibak.
Siddiqui, who is also a former professor of theology in Aligarh Muslim University, says maulanas (clerics) used to apprise people about rulers and their welfare schemes for people during Khulna (address to people ahead of Naman). That was why the then rulers used to construct mosques in important cities and Meerut was one of them.
Qazi says Shahi Mosque became an important centre for activities of Muslim leaders and people fighting for independence during the freedom struggle. The British arrested the then Shahar Qazi Abdul Bari during the First War of Independence in 1857 and wanted to give him capital punishment. But, some Muslim families persuaded the British not to do so due to Bari's popularity among the masses.
The British then shifted the city kotwali, bringing it within a stone's throw from the mosque in order to keep a close vigil on activities of pro independence activists.
Qazi Basiruddin Siddiqui established a madarsa here almost 100 years ago and over 300 students are enrolled here.
Close Story