3 arrested for killing Avinash Bali, key witness in Keenan-Reuben double murder case
Updated on Aug 27, 2018 11:37 AM IST
Avinash Bali, a police informer and the key witness in the 2011 murders of Keenan Santos and Reuber Fernandez, was found dead in Mumbai on August 20, 2018.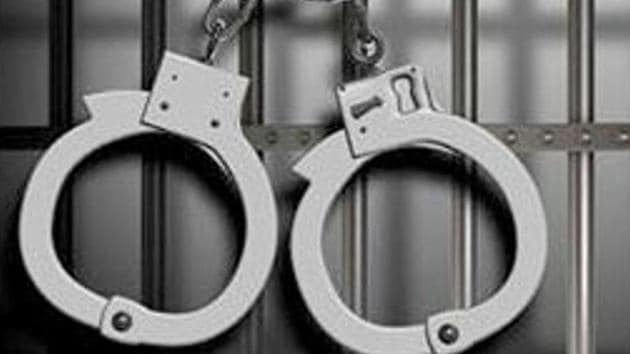 The MIDC police arrested three men for allegedly murdering Avinash Bali, 40, a police informer and also the key eyewitness in the 2011 murders of Keenan Santos and Reuben Fernandez. Bali was found dead in Andheri (East) on August 20.
Navinchandra Reddy, deputy commissioner of police for Zone 10, said, "Our police team led by inspector Kedari Pawar and sub-inspector Bhujbal traced the accused to Lucknow and Nalla Sopara."
Senior inspector Nitin Alaknure said, "The accused were produced before a magistrate court on Sunday and have been remanded in police custody for further probe."
The main accused is Nilesh Shukla, 38, while his aides are Vanshbahadur Singh alias Jagga, 48 and Ankit Dubey, 19. Jagga is Shukla's driver, and the duo was traced yesterday to Lucknow. Dubey, who was Shukla's personal bodyguard, was nabbed from Nalla Sopara.
Explaining the motive, a police officer said it was Bali who had tipped off the police about Shukla's illegal activity in 2008, after which the latter was arrested in a narcotics case. Bali then helped Shukla and they ended up becoming friends. Shukla was out on bail in the 2008 case and had other narcotics cases registered against him with the DRI, the police said.
Things worsened this year after Bali, as per Shukla's claim, started eying the latter's wife and mistress. Shukla claimed before the police that Bali called him "impotent" when talking about the two women, which had enraged him. A third motive for the murder is that Bali was unable to return a lot of money he had borrowed from Shukla.
Bali's body was found in Shukla's office in Apollo Industries Estate in Andheri (East) at 2.40 am on Sunday, with injuries to his head and his private parts.
It was Shukla who had called Bali for a meeting where the two ended up having a heated argument. Police also found alcohol bottles at their meeting spot. Prima facie, police believe Bali's "impotent" comment on Shukla may have been the trigger for the latter to attack him with a hammer.
Soon after the murder, Shukla's aides helped him destroy evidence while he left for Nainital in his car. Shukla was finally nabbed in Lucknow.