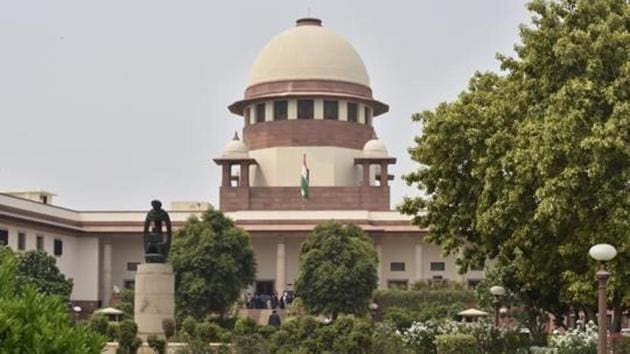 Dumping debris at Aarey? Mumbai activists see red over green norm violations
Environmentalists have challenged the BMC list in the apex court, stating that dumping of debris at Aarey is in violation of green norms.
UPDATED ON AUG 15, 2018 04:29 AM IST
Months after the Brihanmumbai Municipal Corporation (BMC) named in the Supreme Court (SC) two sites in Aarey Colony among the 10 spots to dump city's construction debris, it has now changed its stand. Reason: Environmentalists have challenged the list in SC, stating dumping of debris at Aarey is in violation of green norms.
Currently, Mumbai generates 1,200 metric tonnes of construction and demolition waste daily. In March, SC lifted the Bombay high court's (HC) two-year-old moratorium on new constructions in the city, on the condition that the civic body will come up with a mechanism to dispose of construction debris. "The ban has been imposed because of alarming impact of the inability of the Municipal Corporation of Greater Mumbai to deal with and safely dispose of the solid waste and construction debris. It is made clear that no construction debris will be carried for disposal to the Deonar and Mulund dumping sites," read the SC order, directing BMC to submit a detailed report within six months.
In April, the civic body submitted the document, a copy of which is with HT, with the names of the sites where the debris could be dumped. The sites included a six-hectare plot near unit 19 at Aarey Colony titled 'Aarey Colony for Mumbai Metro Line 3', and a 3-hectare plot near village Parjapur, Aarey picnic spot, along with three locations in Thane district and five in Raigad.
On learning of the BMC's plan, members of NGO Vanashakti filed a special leave petition (SPL) in SC on Monday, questioning the grounds on which Aarey Colony was chosen, as a May 14 order by the principal bench of the National Green Tribunal (NGT) stayed tree felling, dumping of debris or any construction at Aarey. "The SC, too, upheld the order, which was originally passed by NGT Pune in August 2015, on August 6. Consequently, dumping debris at Aarey spots would be a violation of court orders. Also, it is against the Construction and Demolition (C&D) Waste Management Rules, 2016, as the sites are 100m from the floodplains of Mithi River, 200m from a pond near Aarey picnic spot, 200 metres from human habitation, a public park, water supply well and 10km from an airport," read Vanashakti's petition.
"The status quo orders are passed under the precautionary principle to protect sensitive lands in Aarey," said Zaman Ali, counsel for Vanashakti.
When HT told BMC about the activists moving SC, civic officials said the Aarey plots were considered, but rejected recently as they were under litigation. "We have selected 14 sites in the Mumbai Metropolitan Region. Aarey was among them, but based on NGT and SC orders, we rejected them. We will tell SC about the final list of sites during the next hearing on September 15," said Vishwas Shankarwar, deputy municipal commissioner, solid waste management (SWM) department, BMC.
Stalin D, director, Vanashakti and petitioner in the matter, said, "This is nothing, but a deliberate attempt to hide facts from SC. The court was not informed that cases are pending in the Bombay HC and NGT. Despite being party to all petitions, BMC is trying to hide vital facts from the apex court. What's worse, it exposes the hypocrisy of BMC, which on the one hand claims to oppose the destruction of Aarey, but behind the scenes has engaged in a partnership to do the opposite."
Close