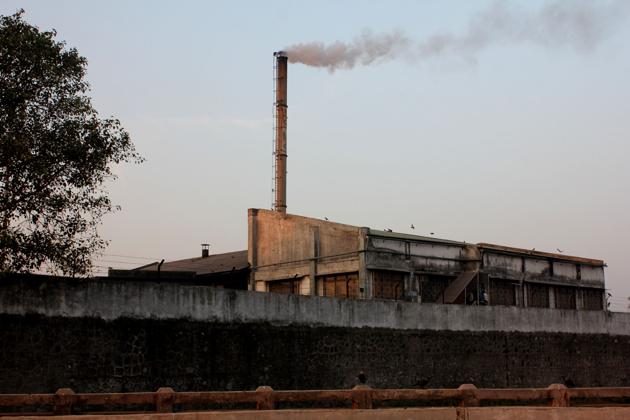 Each of 36 districts in Maharashtra will have air quality stations by October: MPCB
Maharashtra has 78 air quality monitoring stations in 27 districts
UPDATED ON APR 03, 2018 10:05 AM IST
Every district in Maharashtra is likely to get an air quality monitoring station after the monsoon, said officials from Maharashtra Pollution Control Board (MPCB). Currently, Maharashtra has 78 air quality monitoring stations in 27 districts.
"We will build 57 new monitoring stations in all the 36 districts by October, thus taking the tally to 135. These stations will be set up at district engineering colleges."
The money spent by MPCB on the new project is Rs. 25 crore — Rs1.5 crore for the 17 real-time air monitoring stations and Rs5 lakh on each of the 57 new stations.
With the addition of 11 new monitoring centres, Mumbai will have the largest air pollution measuring network among the metros in the state. The city already has 10 monitoring and forecasting centers built by System of Air Quality Weather Forecasting and Research (Safar) in 2015. In addition, five stations are operated by Rashtriya Chemicals and Fertilizers (RCF) Limited in Chembur industrial area and another two by MPCB in Bandra and Sion each.
"Unlike data from Safar, which does not take into account external factors and at times does not provide absolute pollutant values, we have modelled the 17 stations in MMR and Pune on Central Pollution Control Board (CPCB) standard protocols. The margin for error is almost negligible," said Anbalagan.
ENVIRONMENTALISTS speak
While the MPCB is upbeat about the new project, environmentalists raised speculations over its smooth implementation.
"What we have witnessed over the years is that these stations function properly only for a few months. Secondly, online air monitoring systems across the world have shown errors as and when final values are being calculated. Rather than collating more data, MPCB has to come up with a concrete fuel policy that will reduce vehicular emissions. On the other hand, policies related to construction dust and open burning need to be floated for the entire state followed by implementation on the ground," said Vishwam Choudhari, PhD holder in environmental impact assessment and environmentalist from Pune.
Sumaira Abdulali, convener, Awaaz Foundation, said, "We are at still at a preliminary stage of data gathering, whether it be air, noise or water pollution. While the effort by MPCB need to be acknowledged, it is still giving us theoretical data. Identifying the sources of pollution simultaneously while collating data will be more beneficial in developing and executing action plans to control air pollution."
Close