Fancy a ride on Tejas Express? It costs more than Mumbai-Goa airplane ticket
Updated on May 22, 2017 11:44 AM IST
A ticket on the Tejas Express costs Rs 2590, which is higher than a flight ticket, and also 20% more expensive than a Shatabdi Express ticket.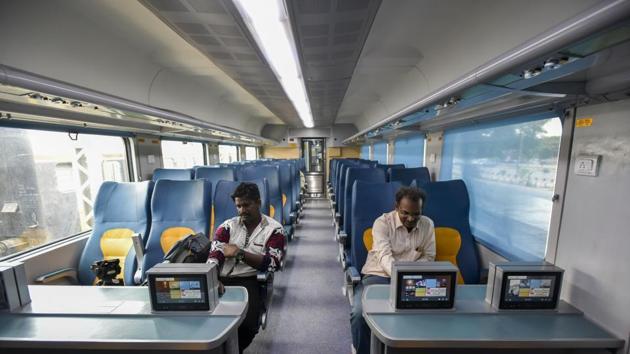 Fancy taking a ride on India's first semi-high speed full AC train? An executive chair car on a Karmali-bound trip costs Rs 2,590, more than an airplane ticket to Goa, which if booked well in advance costs Rs2,000, said Mumbai railway officials.
The Tejas Express will be launched today. Railway minister Suresh Prabhu will flag off the state-of-the-art train at a function at Dadar. A journey from Mumbai to Ratnagiri on this fully air conditioned train will set you back by Rs 835 for a chair car seat and Rs 1,785 for an executive chair car seat.
Capable of running at 200 kmph, the train is the fastest so far on the Mumbai-Goa route and will take less than 8 hours and 30 minutes to reach its destination. All other direct trains from Mumbai to Goa, including the Jan Shatabdi Express, take a minimum of 8 hours and 40 minutes.
The train is equipped with modern amenities such as WiFi, GPS and CCTV cameras, along with unique features such as automatic doors, secured gangways, infotainment screens for each passenger, reading lights above each seat, vaccum bio-toilets, e-leather cover seats and touch-free taps in toilets. Passengers can also dig into local cuisine from the Konkan, which will be served on-board.
All these amenities account for the fact that the train's fare is 20% higher than that of the Shatabdi Express, said railway officials.
The train will halt at Dadar, Thane and Panvel in Mumbai.
Personalise your news feed. Follow trending topics