Mumbai Metro and MTHL: Grand plans for launch, but no funds
Dec 12, 2016 01:57 AM IST
PM Modi will on December 24 launch the much-delayed Mumbai Trans Harbour Link project
Even as Prime Minister Narendra Modi is all set to launch big-ticket infrastructure projects later this month, the funding for the projects has hit a roadblock.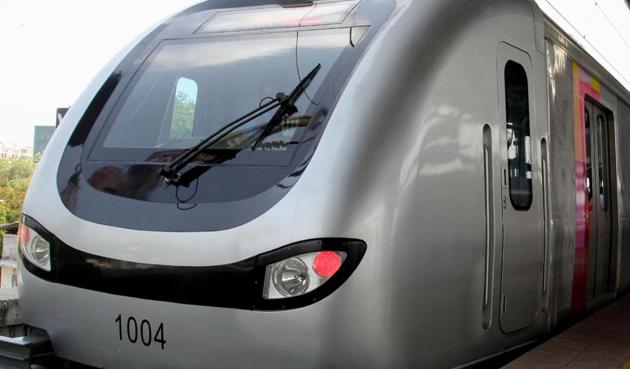 PM Modi will on December 24 launch the much-delayed Mumbai Trans Harbour Link project. The Mumbai Metropolitan Region Development Authority (MMRDA) has floated pre-qualification bids for the project, which is expected to cost Rs17,750 crore. While the Japan International Cooperation Agency (JICA) has agreed to fund 80% of the total cost of the 22-km link between Sewri and Nhava, the state is yet to ink the crucial loan agreement with JICA.
Similar is the case with Metro 2B line connecting DN Nagar and Mankhurd. The Asian Development Bank (ADB) has assured partial funding for Metro 2B, which is estimated to cost Rs10,970 crore.
According to senior government officials, the state is not willing to stand guarantor for the funds the Mumbai Metropolitan Region Development Authority (MMRDA) plans to borrow for big-ticket infrastructure projects, as it would add to its burden. Moreover, the government cash-rich bodies such as MMRDA should raise funds on their own. "This [getting funds] requires tweaking at the level of the department of economic affairs (DEA) as these multilateral agencies only lend to the Centre or state governments. We are following it up with the DEA and Union Ministry of Finance," said a senior urban development department official. "Kicking off these metro projects will not be affected as the MMRDA will fund the civil construction. In the meantime, we are expecting the go-ahead from the DEA."
Formalising loan agreements with international funding agencies is a tedious process. In a rush to meet deadlines, the MMRDA is looking at paying for the civil works even before the agreements are formalised. This means, civil works on as many as five metro projects could take off next year. While I will cut back on time and cost overruns, it could lead to thin spreading off projects. "There's an inherent risk that we could get stuck in the middle of a couple of projects, as loan agreements for more expensive equipment such as rakes and signalling systems are yet to get inked. But given that we are running a decade behind the schedule, Mumbai can't wait too long for the next Metro ride. There is a clear commitment and interest from funding agencies in our projects," said a senior state government official.
The central government is in a quandary over allowing government agencies to borrow funds directly from multilateral agencies, as the loans would be at a higher interest rate and would result in greater outgo of foreign currency.
The MMRDA has other infrastructure projects, including metro corridors, which are being funded by multilateral agencies. The agency has already started work on two Metro corridors in the city – the Rs6,410-crore Metro line 2A between Dahisar and DN Nagar and the Rs6,208-crore Metro 7 line between Dahisar East and Andheri East. The ADB has given in-principle nod to fund 36% of Metro-7 and 44% of Metro-2A.
The World Bank has expressed interest in funding Metro 4 between Wadala and Kasarvadavali in Thane, which is estimated to cost Rs14,459 crore.
Read more: Modi to put Metro lines on track at Rs1.41-crore function in Mumbai