Singer Sona Mohapatra tweets to Mumbai police about 'threat by Sufi Foundation'
While the singer gave a written application to the police, she did not file an FIR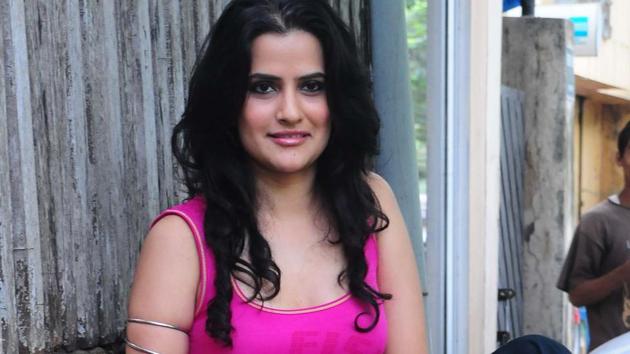 Updated on May 01, 2018 12:09 AM IST
Singer Sona Mohapatra on Monday wrote a series of tweets to the Mumbai police, alleging the Madiyar Sufi Foundation had sent her a notice and threats to remove her latest video from all communication channels on the grounds that it did not comply with the Sufi format. While the singer gave a written application to the police, she did not file an FIR. The foundation, meanwhile, claimed Mohapatra was not a victim, but an accused who had flouted the rules set by their foundation for representation of Sufi art and culture.
In her tweets, Mohapatra claimed the foundation termed her video, Tori Surat, obscene and objectionable. She alleged after giving the notice, they did not wait for her response and sent her threats through email. She claimed the foundation stated that her other video that came out five years ago, too, was inappropriate. "Mohapatra has submitted an application at Santacruz police station that the contention in the email received by her is incorrect. She said she has a certificate from the CBFC board for the content of her music video. The application is on record with the police," said Paramjit Singh Dahiya, deputy commissioner of police, Zone 9.
When HT spoke to Sona, she was at the Santacruz police station. "I am just happy the police responded immediately because I did not know who to go to and it is very intimidating to receive a threatening message… The police have promised to talk to the foundation and my lawyers will respond to their notice," said Mohapatra.
Mohapatra, singer of Ambarsariya from Fukrey, recently compiled an album, which includes songs from Sufiana Kalam by Baba Bulleh Shah in Raag Bhairavi. Her song Tori Surat has been inspired by poet Amir Khusrow. "The Madariya foundation, along with the agreement of Nizamuddin Dargah, has an issue with the description of Tori Surat, Earthy incarnations of the feminine divine, and with a sleeveless dress and body-exposing dancers," states one of her tweets.
Madariya Sufi Foundation is a trust working to promote Sufism, peace, justice and human rights. The foundation focuses on research work of Sufi Saint Syed Badiuddin Zinda Shah Madar and his followers among others. Sameer Boghani, president of the Madariya Sufi Foundation, said, "There is a certain format to represent Sufi culture and music. Mohapatra has gone ahead with the video without taking permission from the foundation."
When asked whether the foundation had given any threats to Mohapatra, Boghani said, "We will reply to the Mumbai police when they approach us."
Close Story