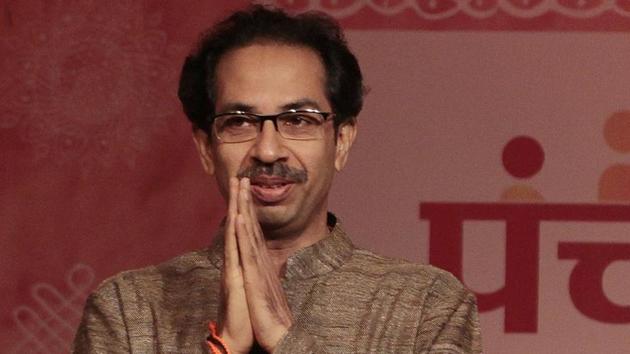 Uddhav Thackeray to attend NDA meet called by PM Modi today
A separate meeting between the PM and the Sena chief is also likely to take place, the sources claimed
UPDATED ON APR 10, 2017 09:17 AM IST
Shiv Sena chief Uddhav Thackeray will attend the National Democratic Alliance (NDA) meeting called by Prime Minister Narendra Modi ahead of the presidential elections in July this year.
A senior Sena functionary confirmed that Uddhav and Yuva Sena chief Aaditya Thackeray were going for the meeting. "Uddhavji will leave for Delhi around 1pm. He will be accompanied by Aaditya," he said.
With Sena being an NDA partner, Thackeray was invited for the meet to be chaired by the PM at Pravasi Bharatiya Bhavan in Delhi on Monday.
The Sena has declared its support for Rashtriya Swayamsevak Sangh (RSS) chief Mohan Bhagwat for president.
The party said the NDA should consider Bhagwat's name for the post if the dream of a "Hindu Rashtra" (Hindu nation) has to be fulfilled. This had led the RSS chief to clarify that he is not in the race.
A separate meeting between the PM and the Sena chief is also likely to take place, the sources claimed.
This will be significant to both the BJP and the Sena because the parties have a strained relationship in Maharashtra.
The allies have been at loggerheads since the 2014 Assembly elections. The relationship has been getting worse even though the parties run the state together. Both parties independently fought the recent BMC elections.
Thackeray had said not only the city's mayor, but even the state's CM will be from his party. The allies in the state also refused to join hands in the BMC to form the body after polls.
The constant bickering also gave rise to rumours that the Sena will pull out of the state government ahead of the BMC election. The Sena further cornered its ally in the state legislature by teaming up with the Opposition in the ongoing budget session over the issue of a complete loan waiver to farmers.
BJP leaders are now hoping that the Modi-Uddhav meet will improve the relations.
Read
Modi-Uddhav meet likely; BJP, Shiv Sena reset relations?
Mohan Bhagwat as President will fulfil Hindu-rashtra dream: Shiv Sena
Shiv Sena wants NDA to consider RSS chief Bhagwat as President of India
Close