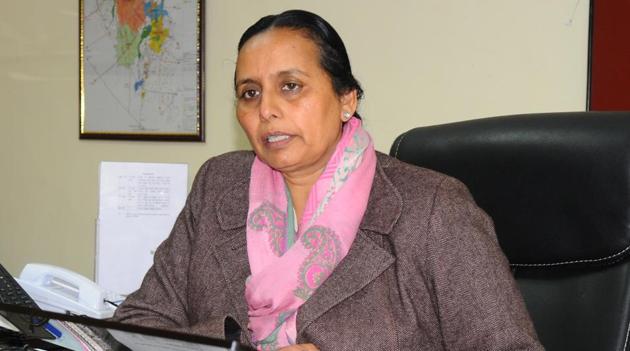 Vision document for Mohali aims at holistic development of the district
The different aspects covered include  education, employment, safety of women, health and civic issues among others.
PUBLISHED ON JAN 31, 2018 02:18 PM IST
From setting up a district employment and enterprise bureau to one stop centre for women facing any kind of abuse, the Mohali administration has big plans for the district.
A state-of-the-art district hospital, a new co-education college and a convention centre on the lines of Indian Habitat Centre at New Delhi have also been proposed in the vision document for the district.
The administration aims to start some of the projects within this year, while planning for other projects will be initiated after clearance from the government. The different aspects covered in the document include education, health and civic issues among others.
Mohali is expected to get a district employment and enterprise bureau-cum-model career centre by March.
As per information, eight rooms will come up on the third floor at the district administrative complex. It will be a one stop place for graduates from different disciplines, where they will be provided counselling services and skill training, free of cost. As of now they go to private institutes .
The government will spend ₹40 lakh for setting up the bureau. Counsellors, psychologists, skill management experts, all will be available under one roof.
Deputy commissioner (DC) Gurpreet Sapra has also proposed for the-state-of-the-art district hospital and to upgrade the present structure of the Phase 6 civil hospital. Sapra has also written to the health department raising concerns over the poor condition of the existing civil hospital.
Centre for women
A one stop centre for women is also coming up in collaboration with the department of social security. The government is setting up the centre with ₹50 lakh from the Centre. The women who have been abused physically, mentally, or harassed will be facilitated with medicine and counselling at the centre. The women will not be required to visit the police station to lodge complaint and cops will also be deployed at the centre .
The administration has also proposed another co-education college offering multiple curses including art, architecture and civil services. Sapra has chalked out a detailed plan for the city after holding discussions with the different departments including water supply and sanitation, Greater Mohali Area Development Authority(GMADA), district town planning, district welfare and Punjab Pollution Control. The departments have sent a vision document to Special Secretary Planning regarding the centre.
Sapra said , "The city has a lot of potential and unique advantage due to its location, international airport, proximity to the headquarter and institutes like ISB , ISSER and NIPER." We are tapping in that potential for the development and growth of the city, said Sapra.
Close