Latest from mizo national front
While BJP won 41 out of the total 99 village councils, MNF bagged 25, followed by Congress who managed to get 8 while the Zoram People's Movement (ZPM) secured 1 village council

Updated on Apr 21, 2023 12:25 PM IST
Union home minister Amit Shah said that incidents of violence in the northeastern region have come down significantly since 2014 and there is a new era of peace and development

Updated on Apr 01, 2023 03:44 PM IST
Zoramthanga was administered the oath of office and secrecy by Governor K Rajasekharan at a ceremony in Aizawl.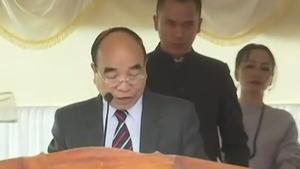 Updated on Dec 20, 2022 06:21 PM IST
Political analysts attributed the failure of women to win the assembly election to the Mizo society being strictly patriarchal and the major political party's refusal to field women candidates.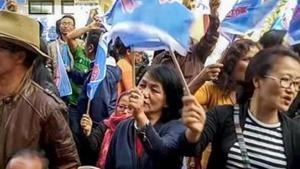 Updated on Dec 20, 2022 02:48 PM IST
Aizawl |
By
Press Trust of India
The maximum 22 crorepati MLAs are from Mizo National Front, which has won the majority with 26 seats as per the election results announced on Tuesday, Association for Democratic Reforms (ADR) said in its report.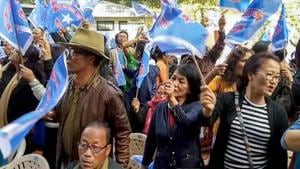 Updated on Dec 20, 2022 06:13 PM IST
Press Trust of India |
By
Press Trust of India
, New Delhi