Satellite TV and streaming services like Netflix, Hotstar and Amazon Prime Video, and other digital media must immediately stop airing advertisements promoting gambling and betting aimed at the Indian audience, or face penal action, the information and broadcasting ministry said in a stern advisory on Monday.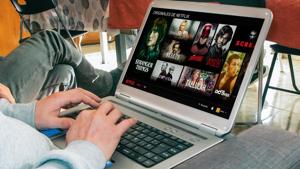 Updated on Oct 04, 2022 04:06 AM IST
The OTT platforms' search for content has also given rise to 'book story agents', who act as intermediaries between publishing houses, writers and OTT platforms and production houses.


Published on Jul 12, 2021 01:39 AM IST
While digital news media publishers aren't required to be registered with the ministry, the government has asked for information about their grievance redressal officer in India, the self-regulating body of which the publisher is a member, and the details of the editor.


Updated on May 28, 2021 01:30 AM IST
Last month, the top court had issued notice on this petition moved jointly by the Ministry of Information & Broadcasting, Electronics and Information Technology and the Ministry of Law and Justice.


Published on Mar 23, 2021 11:45 PM IST
The new guidelines for regulating digital news platforms and OTT content providers is titled Information Technology (Intermediary Guidelines and Digital Media Ethics Code) Rules, 2021


Published on Mar 11, 2021 07:20 PM IST