Game of Thrones Season 6 trailer: Looks like we all chose violence
Before we discuss it, we suggest you watch it:
tv
Updated: Mar 09, 2016 09:28 IST
'What a wicked game you play, to make me feel this way' run the lyrics of the amazing Chris Isaak song, Wicked Games, in the background as we are finally introduced to the sixth season of everyone's favourite, Game of Thrones. It, in a way, reflects what we have always felt about the show.
The hit HBO fantasy drama rewarded the fans' patience on Wednesday morning with a 1.41-minute long trailer and it has already garnered 12 million views on Facebook and about 400,000 on YouTube. Before we discuss it, we suggest you watch it:
'Apologies for what you are about to see'. How very subtle.
The trailer begins with Jon Snow lying dead in snow (no pun intended) and a voiceover that says, "He's gone". Well, looks like he actually did die, and fan theories that he will return to the show were just that – theories. After a few scenes, we see someone shutting his eyes as he lay very dead. So maybe he is not turning into a White Walker after all. Dammit.
Are you really dead? Like for real? (HBO)
Then we see Jaime console Cersei and tell her that they "will take whatever they took from us and more". *Chills* Cersei is going to wreck some havoc on the High Sparrow's life and we can not wait for it to happen after what he did to her last season. She even introduces her treacherous cousin Lancel to her buffed-up, Frakenstein-y bodyguard, Gregor Clegane. Cersei has only revenge on her mind and that is exactly how we want to see her.
What the hell did they do to the Mountain? (HBO)
Melisandre is finally accepting the truth and laying it bare (quite literally a few scenes later) to Davos Seaworth. She says, "The great victory I saw in the flames, all of it was a lie". Well, obviously. It seems highly unlikely even in a universe where dragons fly the skies.
What are you going to do now Melisandre? (HBO)
Speaking of dragons, we are still clueless to where Daenerys has landed. She has been taken prisoner by the Dothraki tribe that we saw surround her last season but Ser Jorah has caught up with the ring atleast. Frankly, their story seems like a drag at this point.
Where are you Khaleesi!? What do you see up there? (HBO)
More vague scenes with shots of Sansa and Tyrion doing nothing follow but maybe that's a good thing. Doing nothing ensures you won't die just yet.
Why does Sansa look so good? Has she again landed herself into a rich man's cage? Not again please. (HBO)
Where is Tyrion sneaking in/out of? (HBO)
Even more vague scenes of battle, sex and a lot of walking later, we get to see the bomb: Bran is standing on his two feet (HOW?!) and behind him is the Night's King. So, yes, finally comes a day when Bran's storyline is most interesting.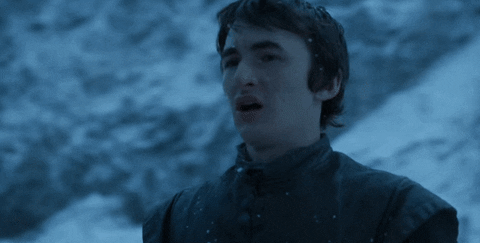 However, after the bomb at the end we are shown an explosion. Davos Seaworth unleashes a sword and says, "I've never been much of a fighter, apologies for what you are about to see." By the way, he says it in front of Jon Snow's corpse! What is he going to do? Is he going to fight someone else or do something to Jon Snow and bring him back or what?!
What are you doing Davos Seaworth? Are you buying Jon time to turn him into a White Walker? (HBO)
We can hardly wait until 26 April for the season to begin.
Read: Game of Thrones season 6 to air from April 26 in India
The author tweets as @soumya1405
First Published: Mar 09, 2016 08:47 IST