Vivian Dsena aka RK leaves Madhubala - Ek Ishq Ek Junoon
Vivian Dsena quits Madhubala - Ek Ishq Ek Junoon just when the show is set for a 20-year-leap in February. Did he have issues playing an older character?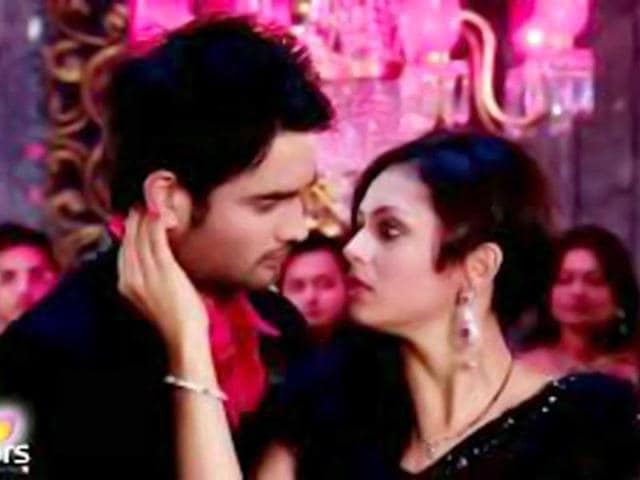 Updated on Jan 23, 2014 04:52 PM IST
Popular TV show Madhubala - Ek Ishq Ek Junoon is set for a 20-year-leap in February.
And superstar RK aka Vivian Dsena is set to leave the show. Did Vivian quit because he didn't want to play an old character (with a 20-year-leap, that is)? Well, there are no confirmations yet.
Just hours before Colors, the channel that airs Madhubala, issued a statement regarding the leap, the lead actor Vivian Dsena took to Twitter to confirm that he will not be a part of the series after it takes the leap.
Vivian's character - superstar Rishabh Kundra aka RK - played a major role in his stardom.
A statement from Colors said, "Come February, Madhubala - Ek Ishq, Ek Junoon, will undergo a leap. The leap will be a natural progression which will present a fresh storyline and perspective to the strong audience base who have loved the show and watched it consistently since it first launched."
The statement also confirmed introduction of new characters in the show. Vivian tweeted, "Hey guys the news you all have heard is, unfortunately, 100 percent true. Madhubala is taking a leap and I won't be a part of it after the leap." He has, however, thanked his fans for loving him and his character in the show.
"Guys thanks a ton...R.K. was never possible without you guys. Whatever I am today is only because of you all. Don't worry I will be back with a bang," Vivian added.
Madhubala - Ek Ishq, Ek Junoon, which went on air in 2012, features Drashti Dhami opposite Vivian. Recently, the show introduced a new character KRK (Keval Ram Khuswami), R.K.'s twin brother.
The chemistry between Drashti and Vivian is one of the major attractions for the followers of the show. With Vivian out of the scene, will the show's popularity dip? Early reactions suggest it certainly will.
Sample these fan reactions on Twitter:
@MissBellaPearl: NoMore downloadin the episods like crazy/' runnin to watch the OLV's / wil miss my DVD's lovely frndship ! their masti ! no more #Madhubala
@ravindra_rg: Saddened to hear news of Vivian leaving Madhubala. Took lots of pain to create RK. @aparna_bharti05: @ravindra_r25g @viviandsena01 No VD means no MEIEJ..So bye bye madhubala ek ishq ek junoon..
ShaikHeena01: @viviandsena01 we accepted his decision n respect it too bt u ppl need to realize #Madhubala shw iz nathng widout him
@priyachand2008: @ravindra_rg y shd we let go of RK frm madhubala! such an iconic chr shd be utilised well! cn't u do anything n dis issue! fans need ur help
@SrabonyDsena: @FuzeProductions @Zeba_S_Khan09 we r also leaving madhubala showww
@moodyvalentina: @VivianDsena01 i started watching madhubala only for u and if u quit.....theres no reason behind watching it...
(With IANS inputs)
Close Story