Nepal bought 6 Chinese planes that Dhaka rejected. Now it grounds them: Report
Updated on Jul 14, 2020 07:58 PM IST
According to a report, the Nepalese acquisition of two MA60s and four Y12es from China was part of a deal wherein Kathmandu was required to buy a number of aircraft in order to get some for free.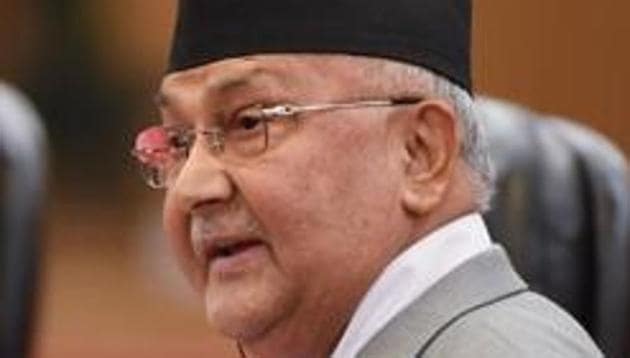 Hindustan Times, New Delhi |
hindustantimes.com
Nepal Airlines has decided to ground six Chinese planes bought under a government-to-government pact from July 16, according to a report in The Kathmandu Post. The newspaper, which cited an order by the Nepal Airlines Corporation, said the airline board had cleared the move because it couldn't afford to fly the 17-seater Y12e and the 56-seater MA60 and wanted to cut its losses.
Nepal had been nudging China to gift it planes but came around to buying the six planes after Beijing told the government that it would need to buy aircrafts from them before it could expect the gift. Kathmandu agreed to buy six and got two more as gifts.
The first of two Chinese MA60 landed at Kathmandu's Tribhuvan International Airport in 2014 while the first batch of four Y12e arrived in November 2014. As part of the deal, the Post reported, Nepal received one MA60 and Y12e respectively worth Rs 2.94 billion as a gift in 2014.
The decision to ground the planes comes six years after the first batch landed in Kathmandu. It was the first acquisition by Nepal Airlines in 28 years.
Also read: 'Lord Ram born in Nepal' - PM Oli ignites new row with stunning claim on Ayodhya
Achyut Pahari, a board member at Nepal Airlines, told the Post that the plane wasn't fit for Nepal but had been forced upon the airline in a government-to-government deal.
The newspaper said when teams from Bangladesh and Nepal travelled to China to inspect the aircraft back in 2011, the team from Bangladesh rejected the aircraft. Kathmandu's experts, however, recommended it.
Pahari called the decision to buy the aircraft, Nepal's "worst decision" and claimed the decision was prompted "by greed for commissions".
"Nepal Airlines is paying the price now. Flying these planes means throwing good money after bad," Pahari said, according to the Post.
An audit report last year said the Chinese planes had been incurring heavy losses to Nepal ever since they were first purchased.
The decision to buy the planes, according to the report, wasn't the only flawed call by the airline. The airline hasn't been able to ensure that it has pilots trained to fly the Chinese aircraft.
Sanjiv Gautam, former director general of the Civil Aviation Authority of Nepal, told the Post blamed the managerial problems for the problem. "In the last six years, it has not produced any captains, and those who were promoted to captain have been transferred to fly Airbus jets in the same company," he told the Post.
Personalise your news feed. Follow trending topics