India opts for utilitarian diplomacy over military action against Pakistan
Updated on Sep 28, 2016 07:01 AM IST
The Narendra Modi government appears to have settled for demonstrative escalation as opposed to substantive (military) action against Pakistan.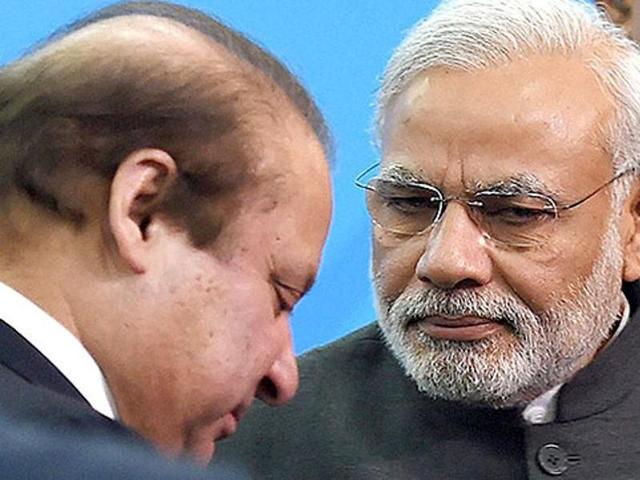 Hindustan Times |
, New Delhi
Vinod Sharma
The Narendra Modi government appears to have settled for demonstrative escalation as opposed to substantive (military) action against Pakistan. Much of what's being discussed by way of punitive reprisals is déjà vu stuff; a repeat of the aftermath of the 2001 terror attack on Parliament.
The arrows we have drawn from the diplomatic quiver in recent years included scaling down of diplomatic relations, revisiting the Indus Treaty, suspending overflights. Easy to roll back, the steps addressed public outrage without resort to war.
They came without collateral damage of a border conflagration and could be enforced and undone with equal ease. For instance, then Indian envoy to Pakistan, Vijay Nambiar was recalled within days of the armed assault on parliament house. Weeks later, his Pakistani counterpart Ashraf Jehangir Qazi was advised to leave "for the sake of parity" and as a follow-up to a resolution our parliamentarians adopted against Pak-sponsored terrorism.
Read | India hands Uri proof to Pakistan; Modi to review trade ties
There was talk even then of revisiting the World Bank-mediated water treaty. This time around the diplomatic counterpunch could also include withdrawal of the Most Favoured Nation (MFN) status bestowed on Islamabad under WTO obligations.
"They're playing to the gallery; Pakistan will go for arbitration if we act against its rights under the water treaty," remarked former foreign secretary Muchkund Dubey. He felt rhetorical threats such as "blood and water cannot flow together" negated Prime Minister Narendra Modi's Kozhikode narrative where he distinguished between the rulers and the suffering people of Pakistan.
The veteran diplomat was as much unimpressed by reports suggesting abrogation of Pakistan's MFN status: "What are we complaining about? Their exports are a minuscule $300-400 million. The trade balance favours us as formal Indian exports to that country amount to $2.4 billion without reciprocal MFN status."
Unilateral actions on bilateral pacts were best avoided as they eroded the country's credibility, reasoned Dubey. "What's needed is a long term vision to deal with a perennially difficult neighbour."
Dubey's argument makes sense but not in immediate terms. The PM has a crisis to quell without fighting a war, yet preserving his warrior image.
"Suspension of overflights hurt Pakistan till it had its eastern wing intact," said Satinder K Lambah, an old Afghan-Pakistan hand who served Vajpayee and Manmohan Singh.
He believed that none of the contemplated retaliatory moves would bother Rawalpindi: "The Pak Army never backed trade or people-to-people connect between our two countries." He accepted nevertheless the political utility of such manoeuvres that douse public rage without military escalation.
It's like choosing between pulling a trigger and bolting a door. The latter option is safer for its easily undone – like the restoration of diplomatic hierarchy in Islamabad and Delhi with the appointments of Shivshankar Menon and Aziz Ahmed Khan. It took a two-year interregnum, bringing in its wake an accord on the fringes of Saarc that had Pervez Musharraf telling Vajpayee that he won't let anti-India terror emanate from Pakistani turf.
Read | PM Modi pulls out of Saarc meet in Islamabad citing cross-border terror