Birju Maharaj wanted to be a car mechanic as a child. Here's why
Legendary kathak dancer Pandit Birju Maharaj shares how he planned on supporting his dance training by working as a mechanic after he lost his father at 9, and why Madhuri Dixit remains his favourite among all the actors he has worked with.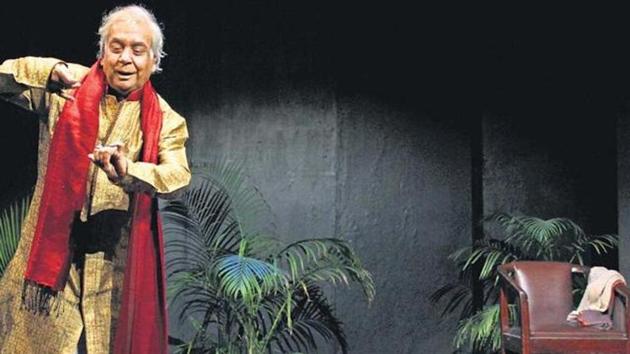 Updated on Dec 22, 2017 09:41 AM IST
Kathak legend Birju Maharaj says as a child he thought of moonlighting as a mechanic and repairing cars.
Recalling his childhood days, Maharaj told IANS: "I always take interest in gadgets, especially in the present time. There are so many varieties now. I see people shot in tiny light-weighted cameras with such good picture quality."
"When I was a kid, apart from practising dance, I used to spend time on mechanical work like repairing the old radio in our house, interacting with garage mechanics. Since my father passed away when I was just nine years old, I told my mother, 'Amma, don't worry. I will not keep you hungry. I will be a mechanic and will repair cars. I will earn money to buy our bread until I become a good dancer'."
Maharaj, who is in Mumbai for the Kalashram Kathak Contest at the Tata Theatre, said he was always curious about cars. "I always wanted to know what is there under the car, what all those mechanics do. Apart from that, my favourite thing was to fly kites from the rooftop and watch birds flying in the sky."
With time, that little boy danced his way into the hearts of many people across the globe. The artiste has received honours like the Padma Vibhushan, Sangeet Natak Akademi Award and National Awards.
So, even today, at the age of 79, what excites him about dance?
"There is a constant process of creating something in my head space. There are only seven colours but their right combination creates some of the magical colours that a painter uses to express on his canvas," he says. "Similarly, there are nine emotions and a few gestures that we have in Kathak. But with their right combination, creates thousands of new dance pieces. They are more nuanced. This keeps me alive," says Maharaj.
Over the years, he teamed up with actors like Madhuri Dixit, Kamal Haasan, Deepika Padukone for films as a choreographer, but Madhuri Dixit, he says, remains his favourite. "Because she read me and the rest followed me. No, no, I am joking. There is a difference between a trained dancer and an enthusiast."
"Madhuri and Kamal Haasan are trained dancers. Though Kamalji is trained in Bharatnatyam, he picked up every single movement with its exact nuance when I worked with him in Vishwaroopam. The world knows how beautifully and gracefully Madhuri dances."
"Deepika is very beautiful but dance has its own beauty. If you compare her with Madhuri, you may find it different but if you look at her performance in Mohe rang do laal as a solo performance without comparing with anyone, she is also very good."
He believes in appreciating young talent without comparing with their seniors. "I always love to encourage," said the legend, who won the Filmfare Award for Best Choreography for the song Mohe rang do laal from Bajirao Mastani in 2016.
He finds teaching youngsters more interesting and an important duty to keep the tradition of Kathak alive.
Asked if youngsters also find the dance form equally fascinating, he said: "I think they love the initial stage of dancing with rhythm and taking 'chakkars' (spins)... things that let them jump around and are much more playful. The tough elements of Kathak are not expressing anger or sorrow but all the emotions lying between them. We get them right with the experience of life."
Follow @htlifeandstyle for more
Close Story
Personalise your news feed. Follow trending topics