Minissha Lamba: Would be great if I get to perform theatre in Miranda House
Sep 04, 2018 07:44 PM IST
Actor Minissha Lamba, an alumna of DU's Miranda House, is set to make her theatre debut in Delhi with the play Mirror Mirror.
During her college days in Delhi University's Miranda House, actor Minissha Lamba never attempted theatre. But now, she's all set to make her debut in theatre with the play Mirror Mirror, in Delhi. And suggest to her the possibility of performing at her alma mater, and she gets super excited. "It would be great. Miranda has a huge auditorium. But that has to be after college hours. And the entire college will have to be interested to stay back, and not run away like how I used to," says Lamba.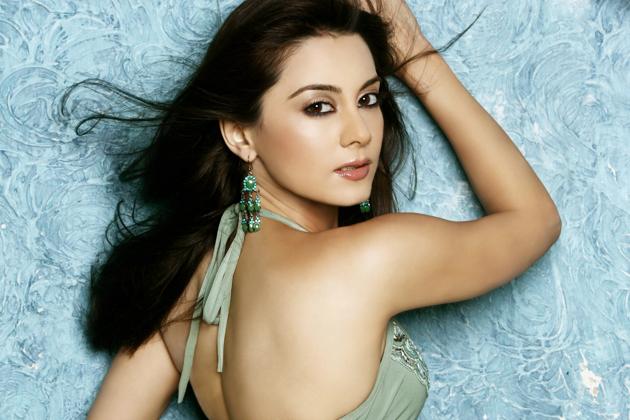 READ | Tanaaz Irani: 20 years ago it was easier to do comedy because nobody got offended
Recalling the time when she used to bunk college, the actor says she never explored the medium because while growing up the focus was more on studies than extracurricular. "I used to barely go to college, to begin with, forget doing anything else. I used to barely meet my attendance. Whoever did theatre and all [they] were very dedicated and would stay back in college after classes for 3-4 hours. If you are not living in the hostel, staying back in North Campus (after college hours) was not a joke because back then the public transport wasn't great there. But, they just loved theatre, and stayed back, which shows their dedication and love for drama… I never had [any] connect with theatre. When I was young, there was just too much pressure to study. If you are in love with theatre, music or any other form of art, then you make sure that you take out time for it. For me, I'm starting to love [theatre] now," says the 33-year-old.
This, in fact, isn't the only first for her. "It's also the first time when I'll be playing a double role," says Lamba, talking about her character in the play — a story of sibling rivalry written and directed by Saif Haider Hasan — which will see her trace the relationship between identical twins Minal and Maanya.
Did she take a cue from her real life for this show? "I have a brother [in real life]; the relationship between female siblings is very different compared to a sister-brother rivalry. While rehearsing for the play, there are a few instances, very simple ones of everyday life that I could relate with my real life. Like when you are growing up, siblings hate each other and make their parents' life hell. Then miraculously there comes a point when we become adults and start loving and caring for each other. And then your parents think 'Okay, you could have done this 15 years earlier and made everyone's life peaceful'. But, that's not how it goes," says Lamba, adding that she isn't a "method actor".
READ | I enjoyed my stint in Big Boss 8: Minissha Lamba
But, the thought that she's taking up theatre, that too very "organically", is yet to sink in. "I'm not able to process that it will be [a live performance]. Because I have been acting since 2005 — done stage shows, hosted televised award shows and all of that — but doing a play where you are looking into the audience's eyes and talking to them is completely new for me. I feel I'm starting all over again. I think on the day of the show a lot of things will be made clear to me. Right now I'm rehearsing, and love what I'm focusing on; but on the day of the show, there'll be a lot of emotions."
Interact with the author at Twitter/@HennaRakheja