There was a time when brands didn't like my image: Kangana
Hindustan Times |
Shalvi Mangaokar
Feb 27, 2016 07:51 PM IST
Actor Kangana Ranaut said there were a number of brands who did not want to be associated with her in the past. Now, things are different, she feels.
Kangana Ranaut and Aamir Khan were among the few coveted personalities who recently attended a special dinner organised during Prime Minister Narendra Modi's visit to Mumbai. Needless to say, Kangana was happy to have been a part of such a prestigious event.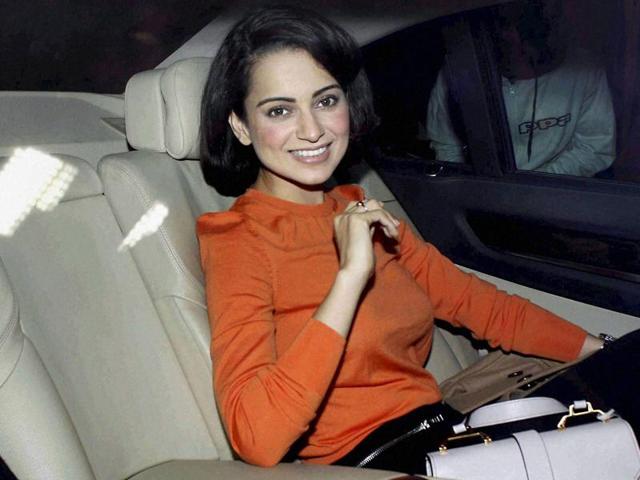 "It felt good. I recently attended the International Fleet Review as well. And this time they asked me to be there for the dinner. We were on the adjacent table to Mr. Modi. I like going to such events. To be honest, I really admire Mr. Modi. He has such a wonderful life story. He is a visionary."
Read: I am 'total badass', not 'Sati Savitri', says Kangana Ranaut
However, the 28-year-old says things were not always this way. "I remember being someone who people were embarrassed of being associated with. And now, I am this very important brand in the country. I remember the time when brands didn't like my image... they found it controversial, to now, things have changed," says Kangana, adding, "This is a time where people are embracing the woman that I am; and I think my story is appealing to people. I think it's about coming from that kind of a background, having to struggle a lot… people embrace that about me."
Read: My contemporaries planted stories against me, says Kangana Ranaut
Yet, along her journey she says that there were several tough phases as well. "At one point, I hit rock bottom, and got very insignificant roles and kind of got lost in the crowd for many years…" At the moment, Kangana feels that there's a huge change in society's approach towards women: "Today, there's a lot of acceptance for a woman who is ambitious, who is okay with running away from her house for putting her ambitions forward," she says.