Tata boardroom battle: Autonomy of independent directors comes into question
Updated on Nov 14, 2016 08:21 AM IST
Independent directors of Indian hotels and Tata Chemicals who vouched for ousted chairman Cyrus Mistry's leadership invited calls for their own ouster, putting into question their power in the boardroom.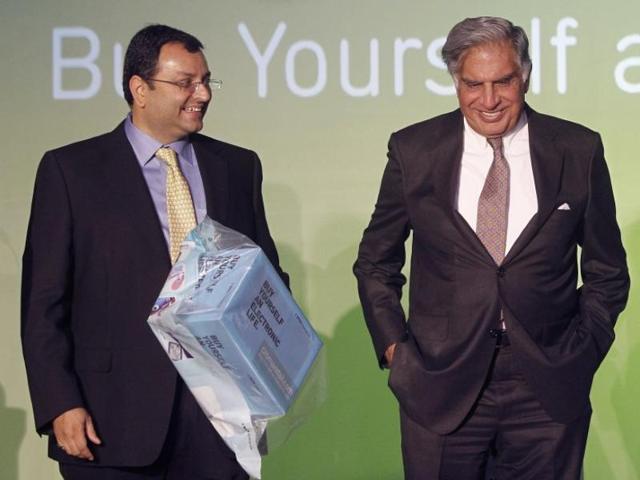 The recent board meets of Indian Hotels and Tata Chemicals which saw independent directors vouching for ousted chairman Cyrus Mistry's leadership, resulting in calls for ouster of these directors, and that at Tata Steel, where similar efforts by veteran industrialist Nusli Wadia were also thwarted, have raised the issue of independence of independent directors.
The issue of opinions of independent directors and their appointments in the ongoing boardroom battle at the Tata group are likely to come under regulatory watch. Market regulator Sebi chairman UK Sinha, without specifying on the Tata goings-on, had recently stressed that independent directors have a fiduciary responsibility. Sebi did not respond to a query sent by HT on the issue.
The Tata Steel board meet on Nov 11 saw Wadia's moves to garner support for Mistry's leadership, blocked by independent directors including TAFE chair Mallika Srinivasan, former SBI chairman OP Bhatt and global professional Andrew Robb.
The group is now gearing up for the Nov 14 board meet of Tata Motors.
Most of the appointments of independent directors on Tata Steel board, which boasts of corporate leaders and global management experts, were made when Mistry was not appointed as chairman of Tata Sons.
The issue also revives the censure that independent directors faced when accounting irregularities at software major Satyam were unearthed in 2009. Failure of these directors of Satyam, who also came from top global management institutes, to voice their opinions when company revenues were inflated, was strongly criticised.
On Nov 10 at the Tata Chemicals board meet, where independent directors, including Wadia had expressed support for ousted chairman Mistry, non-independent director Bhaskar Bhatt – MD of group company Titan – resigned saying the independent directors' statement dilutes the threat Tata Chemicals faces. The threat, he said, was on loss of confidence of promoter Tata Sons in the chairman of Tata Chemicals. "This throws open the question that shouldn't independent directors express their own view on issues?," said an official aware of the board meeting.
Amit Tandon, managing director at proxy advisory firm IiAS, that guides shareholders to vote in AGMs, said: "The independent directors in operating companies are right in taking a stand and providing guidance. It is surprising why Wadia has been singled out. We still don't know what happened at the Tata Steel board meet. But to target one independent director, leads us to conclude that the differences are more personality-driven."
While Tata Sons did not respond, sources in Bombay House said that "fiduciary responsibility does not imply dismembering the group. Independent directors should assert their stand but not at the cost of the group itself." The office of Cyrus Mistry did not answer.
The appointments of independent directors days before crucial board meets and existing inter-linkages among various directors diluting individual independence, are the other key issues that are likely to come under watch.