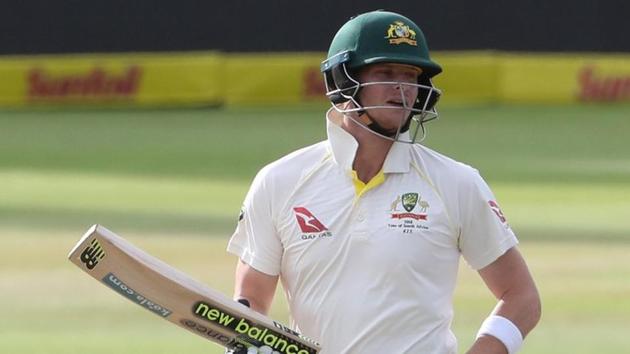 Cricket Australia appoints Ethics Centre to review running of the sport
In the wake of ball tampering row, Cricket Australia has appointed The Ethics Centre to investigate cultural, organizational or governance issues and the sport more broadly.
Associated Press, Melbourne | By Associated Press
UPDATED ON MAY 01, 2018 11:14 AM IST
Cricket Australia has appointed The Ethics Centre to conduct a review into the national running of the sport in the wake of a cheating scandal that resulted in test captain Steve Smith and vice-captain David Warner being banned for 12 months and sent home from a tour to South Africa in disgrace.
The Ethics Centre, which conducted a review into the Australian Olympic Committee last year, will investigate cultural, organizational or governance issues within Cricket Australia and the sport more broadly and if there are links to those and player behaviour at the highest level.
Former test player Rick McCosker will run a separate player review into the culture of the test team and lead a panel to consider a behavioural charter for Australian teams which seeks to balance the public expectations of top representative cricketers with the performance demands of elite sport.
Cricket Australia on Tuesday confirmed current test players Tim Paine and Pat Cummins, women's cricket representative Rachael Haynes, union representative Shane Watson and the new men's head coach would join McCosker on the player review panel.
READ | Indian cricket team favourites for 2019 World Cup: Sourav Ganguly
The findings of the Ethics Centre review are expected before Australia's next summer of international cricket starts in November.
Smith, Warner and opening batsman Cameron Bancroft will be missing from the domestic summer after they were sanctioned for their roles in a ball-tampering plot during the third cricket test against South Africa at Cape Town last month.
TV cameras detected Bancroft's clumsy attempt at scratching the surface of the ball with a small piece of sandpaper with the aim of giving his bowlers an advantage over the batters. A Cricket Australia investigation found that Warner was the instigator of the plot, and Smith said he didn't do enough to prevent the cheating attempt.
The sanctions were well above those imposed by the International Cricket Council for ball tampering, but reflected the backlash in Australia. All three players accepted the penalties.
READ | England cricket team's Barmy Army rebrands, drops UK flag
Cricket Australia chairman David Peever said administrators shared the disappointment of the fans and was "determined to do all we can to prevent such events from ever happening again."
Close