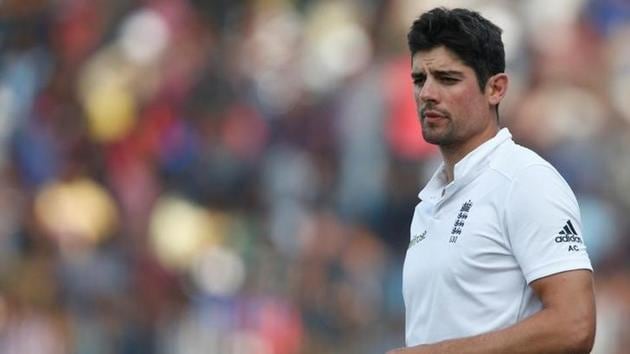 What Australia should learn from Alastair Cook's failed Indian recipe
The Australia team is resurgent after a horror patch of five successive Test losses, but the team hierarchy is still searching for an all-rounder and batsmen who might succeed in India.
By Ian Chappell
UPDATED ON DEC 25, 2016 09:22 AM IST
It was Herbie Collins --- a successful Australia captain in the 1920s --- who wisely decreed, "Getting the combination right is the most important thing in selection."
Of late, it doesn't seem to matter what combination India utilise, it's the right one. India have a seemingly endless production line of prolific young batsmen and huge totals plus the guile of spinners R Ashwin and Ravindra Jadeja have proved to be an irresistible combination.
READ | Pakistan vs Australia MCG Test: A 'concrete' solution? Watch this amazing video
The Australia team is resurgent after a horror patch of five successive Test losses. Two good wins followed but the team hierarchy is still searching for an all-rounder and batsmen who might succeed in India.
Picking the best six batsmen is a good start and if they can't fathom Indian conditions then the tour is destined to be a lost cause. The choice of an all-rounder for India is a far cry from what's required in Australia, as the batsmen who bowl (Steve Smith and David Warner) are both part-time spinners who can offer a few overs of variety and relief.
India have just sent England packing with their tail between their legs and the humiliation should be a warning to Australia --- pick specialists rather than players who do a bit of each.
READ | Australia vs Pakistan: Visitors looks forward to red ball, hard MCG pitch
England regularly selected three specialist batsmen and a slew of all-rounders of varying standards. It's asking for trouble to man the crucial No 4 spot with your main spinner and a player who, in other regions, bats at No 8.
England are blessed with a lot of very talented young cricketers and a world-class all-rounder in Ben Stokes. However, Collins would've been appalled at the imbalance of the combinations England used in India. They have to decide if Moeen Ali is a No 4 or a frontline spinner, and batting keepers at five and seven resemble an order akin to asking for a honey and vegemite sandwich.
Undoubtedly, England were handicapped by not having a major spin bowling weapon in India. There's also no question, England are well-equipped with pace bowlers and will be a serious threat at home and in places like Australia and South Africa.
However, England's potential won't be realised until they stabilise their top order and appoint a captain who fully utilises the assets he's handed.
READ | India v England: Fresh ingredients add taste to Alastair Cook's spoiled recipe
Joe Root and Stokes are both aggressive, potential match winners who are supported by a number of other players with a positive approach. In Alistair Cook, England have an obdurate opener who is invaluable as a batsman but a conservative captain who is badly battle scarred.
Cook's captaincy features an inability to stem the flow of runs once the opposition gets on a roll. While the England players may publicly say they're behind Cook, the next time it starts to go pear shaped they'll be thinking, "Here we go again."
At the conclusion of the India series Cook said, "It's the wrong time to make those decisions (about continuing as captain) as energy is low and you can make foolish decisions at those times."
On the contrary, it can be the right time. If he continues as skipper and has another horror day or two in the field, he'll be right back where he was following the Chennai debacle. Then he'll wonder; "Why did I continue." Even worse, his team mates will be thinking exactly the same and valuable time to bed in a new captain will have been lost.
READ | David Warner defends Steve Smith's Australian team against 'bizzare' criticism
Anyway, it's not up to Cook to decide whether he remains captain; it's the selectors' job. If they decide Cook isn't the man for the job, out of deference to the sterling work he's done as a player, they should give him the option to resign.
Richie Benaud, another wise former Australia captain, once told me, "Retirement is the easiest decision you'll make." He was almost right, resigning the Australia captaincy when I was mentally knackered was even easier.
The England selectors only need to ask themselves one question, would the Australians like Cook to captain the next Ashes series? The answer would be an emphatic, "Yes."
Close