Forest dept to submit micro plan on afforestation to revive Rispana
The district administration in Dehradun has asked the forest department to submit a detailed micro plan on the afforestation activities that it plans to carry out at the source of degraded Rispana river near Mussoorie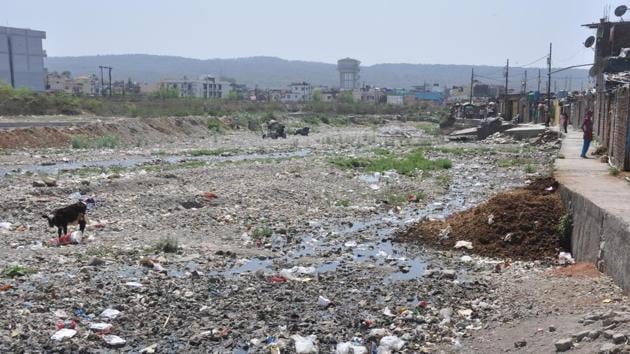 Updated on Mar 27, 2018 10:01 PM IST
The district administration in Dehradun has asked the forest department to submit a detailed micro plan on the afforestation activities that it plans to carry out at the source of degraded Rispana river near Mussoorie.
The administration is planning to carry out an extensive tree plantation this monsoon. The Army's 'Eco Task Force' and the forest department have been tasked to execute this.
District magistrate SA Murgeshan, said, "We are aiming to plant nearly two lakh saplings during monsoon. For this, pits will be prepared from May onwards. I have asked the forest department to submit a micro plan detailing the locations where it will carry out the plantation. The report will be submitted later this week."
He added that the administration is also trying to encourage public participation in the initiative and schools, colleges and NGOs will be roped in for this.
"The chief minister is keenly monitoring the project. The administration is trying to expand the programme by encouraging people's participation. We don't want it to be just a government event," he said.
Of late, the government and local administration have shown interest in reviving the Rispana, a river that presently appears nothing better than sewerage drain flowing through Dehradun.
Meanwhile, Abhijay Negi, founder of Making a Difference by Being the Difference (MAD), a student organization that has been at the forefront of the campaign to revive Rispana since 2011, said that they have been given the responsibility to increase community participation in the tree plantation drive.
"Since the terrain at the source of the river is difficult, the Eco Task Force is best equipped to execute the drive there. For the remaining parts of the project area, we are trying to encourage school and college students and NGOs to join us," Negi said.
He however also raised concerns that the administration is not making adequate efforts to clean the river. "Just plantation will not help. Along with it, the administration also needs to start cleaning the river. We do it every week. Besides, before the plantation drive, it will be only apt if concrete plans are also in place to look after the planted saplings," he said.
The biggest challenge to the Rispana rejuvenation project is to stop encroachments on the banks of the river and rehabilitate those who have already encroached upon the land.
Topics
Close Story