Anurag Kashyap on Sacred Games 3 getting shelved: 'OTT me himmat nahi hai, everyone is scared after Saif's Tandav'
Feb 02, 2023 09:12 AM IST
Filmmaker Anurag Kashyap has said that he cannot do 'hygienic work' for the sake of working for the digital platforms, adding that OTT is scared since Tandav. He also spoke about Sacred Games season 3 getting shelved.
Anurag Kashyap has reiterated that the third season of his popular web show Sacred Games has been shelved. He also added that he is not working for digital platforms right now as they are all scared since the controversies around Ali Abbas Zafar's 2021 web show Tandav. (Also read: Shah Rukh Khan's Pathaan started a revolution in India, says Anurag Kashyap)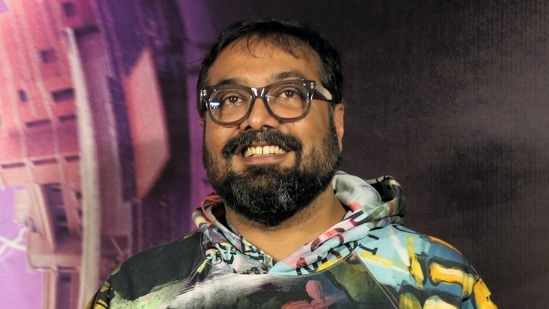 Anurag directed Sacred Games alongwith Vikramaditya Motwane. The show starred Saif Ali Khan, Pankaj Tripathi and Nawazuddin Siddiqui along with several others.
When the interviewer praised Sacred Games and said he expected the filmmaker to do more explosive stuff on OTT, Anurag told Mashabale India, "I wanted to do a lot of work, in fact I have worked on it to. But OTT ki aaj ke date me himmat nahi hai. Tandav ke baad sab dar gaye hain( OTT doesn't have the courage nowadays. Everyone is scared since Tandav)."
"Now, I am not interested in the (kind of work on) OTT where I am not allowed to use surnames for characters, I am not allowed to show stuff as they exist. I cannot do this hygienic work. I will not do it. If I cannot keep things real, I will rather not do it," he added.
Anurag said that instead of doing the "hygienic stuff" for OTT, just because everyone else is doing it, he prefers to do the kind of work that he enjoys.
In the interview, he also talked about coming onboard for Sacred Games. He said that someone had told the producers that "Anurag Kashyap does not attract female audience", and that is why initially they did not want him in the team. However, later Vikramaditya invited him to join and he did. The filmmaker added that the third season of the show, and only Netflix knows the reason why it was cancelled.
Ahead of the release of Tandav, several FIRs were filed across six states, claiming religious sentiments were hurt because of the content. A few portions of the show had to be eventually edited.