Kareena Kapoor calls Alia Bhatt 'finest actor' in last decade: 'She's supremely talented'
Updated on Aug 09, 2022 10:22 PM IST
Kareena Kapoor praised Alia Bhatt as a brave actor and a brave person as she spoke about the actor preparing to welcome a baby with Ranbir Kapoor at the age of 29.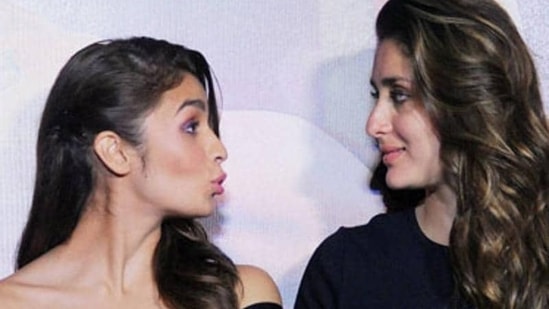 Kareena Kapoor described Alia Bhatt as the 'finest actor' in the last decade as she praised her decision of becoming a mother at the age of 29. Kareena, who was in attendance at her cousin Ranbir Kapoor's wedding to Alia in April this year, said the pregnancy was a 'normal' step for the 'supremely talented' actor. Also Read| Kareena Kapoor Khan hails Alia Bhatt brave for embracing motherhood early
Alia Bhatt has said several times that Kareena has been her favourite actor since her childhood. Kareena had starred alongside Alia in the 2016 film Udta Punjab, though they did not appear on the screen together.
In a recent conversation with Pinkvilla, Kareena was asked if she has some advice for Alia who has been facing numerous comments about her pregnancy including that she is too young for it. The actor replied, "She doesn't need advice on anything...I think that she is the finest actor that has happened in the last decade and for her to be embracing motherhood you know at such a young age, and to choose to do that."
Kareena added about Alia, "She is such a brave actor, and such a brave person. It's (pregnancy) the most normal thing, and you know she is possibly going to continue this great run of her career because she is supremely talented. And that's what, you need to have conviction in your own self and that is the most important thing."
It comes after Kareena herself had to deal with rumours that she is pregnant with her third child with Saif Ali Khan. The actor said that she was not bothered by the comments but just wanted to 'have some fun after seeing her photoshopped pictures in which she appeared to be 'six months pregnant.'
Kareena will soon be seen in Laal Singh Chaddha opposite Aamir Khan. The Advait Chandan directorial is the remake of Tom Hanks-starrer Forrest Gump, and also stars Naga Chaitanya and Manav Vij.
Personalise your news feed. Follow trending topics