Neena Gupta recalls how David Dhawan shouted at her and made her cry on set, Juhi Chawla consoled her
Published on Jun 15, 2021 11:33 AM IST
Neena Gupta recalled an incident on the sets of Eena Meena Deeka, where David Dhawan shouted at her. Juhi Chawla then took her aside and consoled her.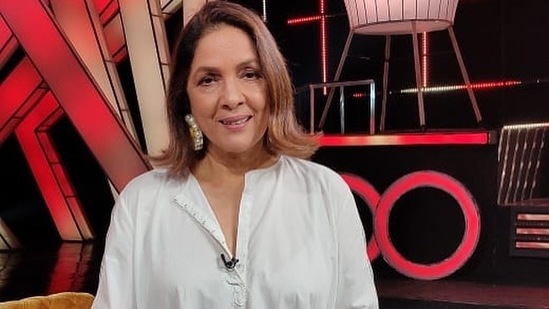 Actor Neena Gupta, who recently launched her autobiography titled Sach Kahun Toh, recalled an incident on the sets of Eena Meena Deeka where she was shouted at by director David Dhawan. She burst into tears and was consoled by actor Juhi Chawla.
In Eena Meena Deeka, Neena Gupta, a National Award-winning actor at the time, had a small role as a beggar. When she requested David Dhawan to give her character some lines, he lashed out at her.
Speaking to Film Companion about the incident, Neena said, "I started crying when he said that and a whole lot of actors were there, and I felt very bad. Juhi Chawla was there and she took me inside and said, 'Don't worry, I have also cried many times when I started out.' And then she explained that David is in a very tough situation, he has too much stress, and this and that. But my thing is, I always have this amazing capability of moving on. I used to pray so many times to God, 'Hey bhagwaan, yeh film release na ho (God, let this film not release).'"
Also read: Priyamani, asked about The Family Man 2's Lonavala mystery, says 'Aap Chellam sir se poochiye'
Neena said that although she has moved on from the incident and is now on friendly terms with David, she will never forget it. "I am very friendly with David, I don't keep it inside me. I am very friendly with him and his wife. But I will never forget it. I forgive but I will never forget. I moved on, I don't know how. God has given me that strength," she said.
Eena Meena Deeka also starred late actors Rishi Kapoor and Vinod Khanna. The film was loosely inspired by the 1989 Hollywood film Three Fugitives.
Neena, meanwhile, was last seen in the Netflix family drama Sardar Ka Grandson. The film also starred Arjun Kapoor and Rakul Preet Singh.
Personalise your news feed. Follow trending topics