Vicky Kaushal's neighbour Krushna Abhishek says wedding with Katrina Kaif happening but in 'hush-hush way'
Published on Dec 03, 2021 11:55 AM IST
More confirmations about Katrina Kaif and Vicky Kaushal's wedding are coming in despite the couple's silence over the reports.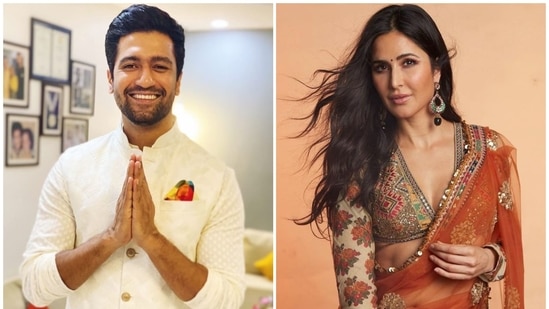 Although Katrina Kaif and Vicky Kaushal are yet to address the speculations of their wedding, Krushna Abhishek has already sent his love and best wishes to the couple.
The comedian, who recently shot two different episodes of The Kapil Sharma Show with Katrina Kaif and Vicky Kaushal, seemingly confirmed that the wedding is happening. However, he said it is still all hush.
In an interview with ABP News, Krushna Abhishek was informed that Katrina Kaif seems to be getting married and was asked to share his best wishes. The comedian responded, "I know, I know, Katrina is very sweet -- I have worked with her on my shows, she's appeared as a guest many times -- and she's a wonderful person and I wish her all luck. She's beautiful inside out, she's a wonderful person. I want to wish them all luck from my side, best wishes."
When asked why he hasn't wished Vicky Kaushal, Krushna said, "Vicky is my neighbour so that I can wish him in the lift (laughs). The wedding preparations are happening but in a hush-hush way, they haven't shared it yet. Vicky is also a wonderful guy, they make a good pair. Both of them are nice people. I am not being political, I actually know them so I wish them luck. You only asked about Katrina so I didn't mention Vicky."
Also read: Amid Katrina Kaif and Vicky Kaushal's wedding rumours, Arpita Khan Sharma says she hasn't got the invitation
It was last month that news broke out suggesting Katrina and Vicky are planning a December wedding. The couple is reportedly tying the knot at a luxury resort in Sawai Madhopur, Rajasthan. Reports suggest Katrina and Vicky have invited Anushka Sharma, Kabir Khan, Farah Khan, Karan Johar, Alia Bhatt, Rohit Shetty, Sidharth Malhotra and Kiara Advani among others.
Even though Katrina and Vicky haven't made their relationship official yet, their friend Ayushmann Khurrana had confirmed that the couple is together.