'Thanks to Jungkook, BTS Army recognised and supported me,' says K-pop singer Seori: Exclusive
Published on Jul 29, 2021 07:05 AM IST
BTS singer Jungkook was heard humming Seori's Running Through The Night on In The Soop. In an exclusive interview with Hindustan Times, she shared her thoughts on the incident.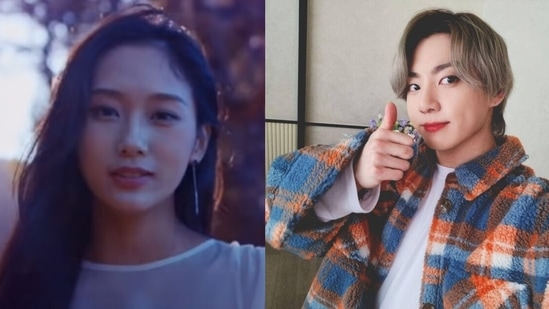 South Korean singer Seori has expressed her gratitude to BTS singer Jungkook after he was heard humming her song and even including it on his playlist. In 2020, the BTS member was heard humming her song Running Through The Night, during an episode of In The Soop. Several BTS fans took notice of the song.
During an interview with Hindustan Times, Seori said that she felt motivated after learning that Jungkook was aware of her song, which was part of her very first album. "No matter how hard I think about it, I'm amazed, and I still can't believe something like this happened to me. It's even more fascinating because it's from my first album. The fact that Jungkook knows my song and is saying good things about it, gave me a lot of motivation and support, knowing that many people think positively towards my work," she said.
Seori also thanked BTS fans for sending her love. "Thanks to him, I have ARMY, who recognised me and supported me. So, I thought I should work hard to make a better song," she added.
Sharing the inspiration behind Running Through The Night, Seori said, "When I was writing Running Through the Night, I rode my bike downtown at night for the first time in a while. I felt so free, and I felt like I could use the night as a time that leads to freedom. After a busy day, when you need that 'time,' it is mostly the night. That's why I wanted to write about the night."
Earlier this summer, Seori had collaborated with TXT (Tomorrow X Together) on one of their new songs titled 1x0=LOVESONG (I Know I Love You). Speaking about the reaction she received from the TXT fans, also known as MOA, she said, "TXT Sunbaenim's music is so good that I was so happy when I got the chance to participate. I worked hard not to spoil the good song and not to let them or TXT's fans, MOA, down. Fortunately, I was so happy that MOA gave us good feedback and support."
Also read: BTS: Jungkook says he wasn't fully satisfied with Dynamite, singer gives an update on JJK1 mixtape
Seori caught social media's attention after she shared covers of Abir's Tango and Khalid's Talk. She then joined ATISPAUS and released a few songs, including a collaboration with Day6's eaJ.
Personalise your news feed. Follow trending topics