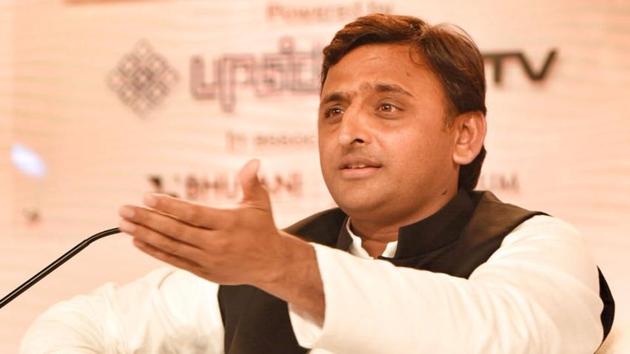 Akhilesh types a mystery: Who is this 'typewriter'?
What everyone was asking at the HT Leadership summit on Friday, once Akhilesh Yadav stopped speaking, was: "Who is this typewriter?"
UPDATED ON DEC 02, 2016 06:32 PM IST
"Who is this typewriter?"
This was the question everyone was asking as soon as Uttar Pradesh chief minister Akhilesh Yadav ended his session at the 14th HT Leadership summit on Friday.
Yadav achieved the trickiest of tasks for a public speaker by being expansive and cryptic at the same time. "I will listen to Netaji and accept whatever he says. But if a typewriter comes from somewhere to remove me, I will not accept it," said Yadav.
Netaji, to those alien to Indian politics, is Yadav's father, Mulayam Singh who has been struggling to keep his Samajwadi Party together as his son and younger brother, Shivpal battle it out for larger say in party's affairs and poll stratgey.
To be clear, the younger Yadav was not referring to his order to suspend a policeman in Lucknow for breaking an old man's typewriter. Turns out he was referring to a man known for his networking prowess, who was a great friend of Yadav's father then turned his bitter foe and recently became a friend again.
The younger Yadav and "typerwriter" are not known to be on the best of terms.
Related stories
Click here to read highlights of Yadav's session at the Hindustan Times Leadership Summit
HTLS 2016: Demonetisation gains uncertain, says Nobel laureate Paul Krugman
Demonetisation pangs will last for a quarter, but benefit India in long run: FM
Close