Non-Muslim voters up by 30%, Hindus maintain majority in Pakistan elections
Press Trust of India, Islamabad |
Press Trust of India
May 28, 2018 12:27 PM IST
The non-Muslim voters have registered an increase of 30 per cent over the last five years, the Dawn newspaper reported.
The number of non-Muslim voters in Pakistan has climbed to 3.63 million in 2018 with Hindus maintaining their majority among the religious minority electorate, according to a new voters' list prepared by authorities ahead of the general elections.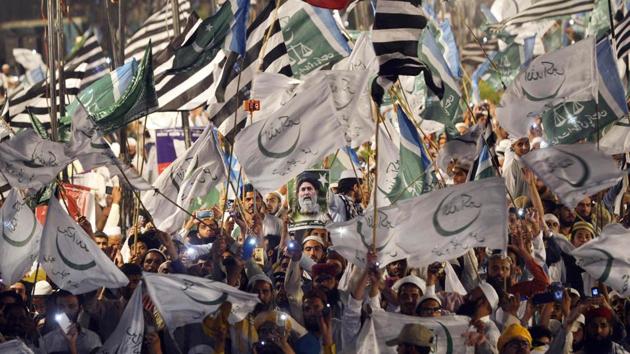 The non-Muslim voters have registered an increase of 30 per cent over the last five years, the Dawn newspaper reported.
The number of voters belonging to religious minorities has climbed to 3.63 million in 2018 from 2.77 million as registered in electoral rolls for the 2013 general elections, it said.
According to the report, the number of Hindu voters before 2013 polls was 1.40 million, higher than the collective number of all other minorities.
The number of Hindu voters now stands at 1.77 million.
Hindu voters continue to maintain their majority among the minorities, but they no more constitute over half of total non-Muslim voters as was the case in 2013, according to the report.
They are mostly concentrated in the Sindh province, where in two districts they form over 40 per cent of total registered voters.
The current government led by the Pakistan Muslim League - Nawaz (PML-N) will complete its tenure on May 31 post which a caretaker regime will oversee the election which is proposed to be held on July 25.
A total of 105 million -- 59.2 million males and 46.7 million females -- constitute the electoral roll across the six provinces of Pakistan, which has a population of over 200 million, according to data on the website of the Election Commission of Pakistan (ECP).
A triangular contest between the governing PML-N led by prime minister Shahid Khaqan Abbasi, cricketer-turned politician Imran Khan's PTI and former president Asif Ali Zardari's PPP is on the cards.
Christians form the second largest group of non-Muslim voters, totalling 1.64 million with over 1 million settled in Punjab followed by over 200,000 in Sindh. Their number has grown at a relatively high pace as compared to Hindu voters as it was 1.23 million before the 2013 general polls.
The total number of Ahmadi voters is 167,505 —- most of whom dwell in Punjab, followed by Sindh and Islamabad. The number in 2013 stood at 115,966.
Of the total 8,852 Sikh voters, most are settled in Khyber Pakhtunkhwa followed by Sindh and Punjab. Their presence in the Federally Administered Tribal Areas is more than their combined strength in Balochistan and Islamabad. They numbered 5,934 in 2013.
The number of Parsi voters has grown from 3,650 in 2013 to 4,235. Majority of them are settled in Sindh followed by KP. The number of Buddhist voters has increased from 1,452 in 2013 to 1,884. Most of them live in Sindh and Punjab.
There are a total of 31,543 voters from the Bahai community on the electoral rolls.
The report, based on official document, makes no mention of Jewish voters in Pakistan, though in 2013 there were 809 Jewish voters in the country — 427 women and 382 men.
While the district-wise data of non-Muslim voters is yet to be prepared, according to official statistics related to 2013 elections, Umerkot and Tharparkar districts in Sindh had as high percentage as 49 per cent and 46 per cent of total voters, respectively.
The voting lists have been updated ahead of election scheduled to be held on July 25.