Rihai Manch: From documenting hate speeches to advocating for terror suspects
Rajeev Yadav and Shahnawaz Alam set out to document hate speech after the communal riots in eastern Uttar Pradesh's Mau in 2005.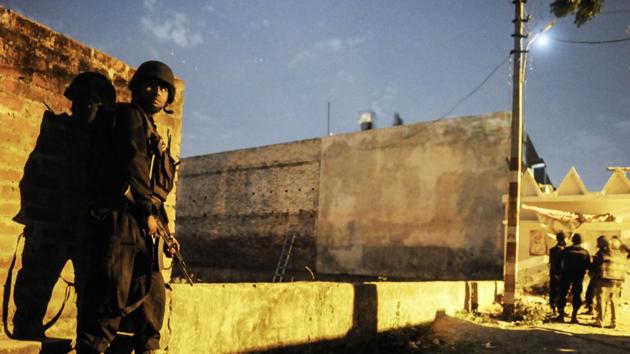 Updated on Mar 09, 2017 03:00 PM IST
Rajeev Yadav and Shahnawaz Alam set out to document hate speech after the communal riots in eastern Uttar Pradesh's Mau in 2005.
The duo began following Yogi Adityanath, recording his speeches. The acerbic ones, put in the public domain, invited sharp reactions.
They had learnt making documentaries at Jawaharlal Nehru University and Allahabad University, and armed with video footage, they wanted to take on the harbingers of hate in court.
"Our agenda was fighting communalism," Alam, who now works from Lucknow, said. "Documentary was a way to capturing the faces of hatred and how they poison the minds."
Their fight changed after UP's Special Task Force picked up Tariq Qasimi and Khalid Mujahid from Azamgarh for involvement in the 2007 serial blasts.
The two were shown as arrested on December 22 that year from Barabanki railway station with RDX and other weapons.
Family members said Qasimi and Mujahid were detained for 20 days illegally and forced into confession.
Yadav and Alam converged on this case and a movement was born.
Mayawati, chief minister then, formed a judicial commission headed by RD Nimesh to investigate the charges against Qasimi and Mujahid.
The Nimesh panel report submitted in 2012 confirmed the fears: both had been implicated by the overzealous police. But Qasimi had been handed life imprisonment by then, and Mujahid died in police custody soon after the report was submitted.
The report made the newly-installed Akhilesh Yadav government recommend a CBI probe into the case.
"This case was the trigger for Rihai Manch, an advocacy group," Alam said.
The Manch – resistance against repression, as they describe it – formed panels of lawyers to provide legal assistance to people trapped by police deceit.
"The narrative then was simple; you could not question the police if it had labelled someone as a terrorist, their view did not merit a trial," Asad Hayat, who provides free legal advice to the forum, said.
"Many believed there should be a mechanism that allowed us access to court for people arrested so we could effectively challenge the police theories in the court of law," he said.
But it was not easy for the advocates of terror accused. Lawyers Mohammad Shoaib in Lucknow and Randhir Singh Sumar in Barabanki were beaten up. Bombs went off on the court premises in Lucknow, Faizabad and Varanasi.
The advocacy group, whose associates include former Lucknow University vice-chancellor Roop Rekha Verma, began holding 'Jan Sunvani' to help people with court cases. Such public hearings were attacked in Pratapgarh and other places.
"Our agitation over the Batla House encounter in Lucknow was stopped with brutal use of force," Anil Yadav, a Manch activist, said.
It was clear to the advocacy group that they were facing a motivated political resistance, and that fighting it would not be easy.
"But we knew what we were doing. We wanted to build a counterview in the society, we wanted this problem to be recognised," Alam said.
They succeeded in stirring the public consciousness, which helped them ensure justice to several terror suspects. Records show that there have been more acquittals in cases that might not have ended in acquittals before 2007.
Read| Lucknow encounter staged to polarise votes in UP in BJP's favour: Advocacy group Rihai Manch
Till date, the Manch has helped 14 people charged with terrorism be acquitted. "The change is visible. An arrested person is now referred to as a terror suspect, the acquittals not only in UP and other places have helped in building the counter narrative," Alam said.
Apart from giving legal assistance, Rihai Manch highlights through social media the loopholes in cases such as the Bhopal encounter of eight Students Islamic Movement of India men.
Some time ago, the advocacy group organised money to furnish Rs 10,000 bail bond for four Bengali workers who were cleared of terror charges in UP.
In the Lucknow and Madhya Pradesh operation this week, it asked the police if it was staged to polarise voters for the last phase of elections. "We should not be seen as working only for Muslims, whose representation is quite less in our movement," Alam, who has co-authored a book on the Akshardham terror attack with Rajeev, said.
Close Story