Shankar Mishra banned from flying on Air India for 4 months after urination case
Jan 19, 2023 05:23 PM IST
Shankar Mishra was arrested on January 4 after he was accused by an elderly woman of peeing on her in the business class of a New York-New Delhi Air India flight. Mishra, however, claimed he did not pee on the woman and she peed on herself.
Shankar Mishra, the Air India passenger who urinated on a co-passenger onboard a New York-Delhi flight in November last year, has been banned from the airline for four months. Earlier, Air India announced a ban of 30 days on Shankar Mishra after the incident came to light and said the airline can only ban an unruly passenger for 30 days unilaterally --before consulting the ministry. The airline on Thursday submitted an internal report in connection with the urination case, which took many surprising twists and turns as now the case rests with the court.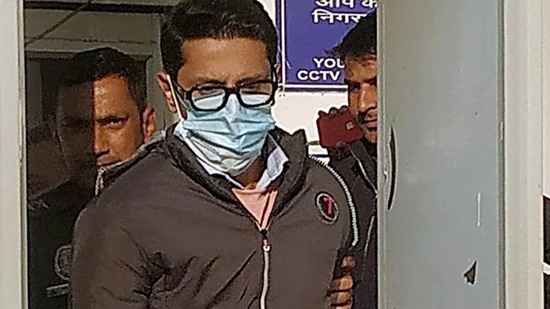 The peeing incident on an international flight came to the light after almost a month as the woman passenger wrote a formal complaint to Air India. The Delhi Police filed a case and tracked Shankar Mishra who also lost his job after the urination incident was reported.
Several statements have been issued by Shankar Mishra's father and lawyers dismissing the case. However, the court has not yet granted him bail.
In the latest development of the case, Shankar Mishra's lawyer claimed his client did not urinate on the woman; the woman herself peed -- indicating at some urine incontinence issue, 'common' in Kathak dancers. The statement drew flak and huge condemnation.
An unofficial account of a crew member suggests that when the complainant went to the crew member and told them that Shankar Mishra, in a drunken state, urinated on her, they saw Shankar Mishra sleeping. When Mishra was made aware of the allegations against him, he was shocked. The account suggested that a co-passenger of the complainant was very vocal and 'instigated' the complainant. The co-passenger was earlier denied a seat upgrade and demanded the same after the urination incident saying that the place was smelling of urine, the account suggested.
The court has sought the seating arrangement of the said flight as Shankar Mishra's lawyers contested that it was not possible for Mishra to urinate on the complainant.