Air India urination: Crew member's unofficial account on Shankar Mishra surfaces
Jan 15, 2023 10:28 AM IST
An unofficial account by an Air India crew member on the urination incident has come to the surface. A co-passenger of the complainant who was earlier refused a seat upgrade 'jumped in' as a witness of the urination incident and asked for seat upgrade because of urine smell, the account said.
With new statements coming out every day, the Air India urination case has already taken many twists and turns. An unofficial version of an Air India crew member on what happened on the New York-New Delhi flight is doing the rounds. This comes after the lawyers of Shankar Mishra, the man arrested for urinating on a woman passenger on the flight, claimed that the woman passenger urinated herself because of some possible incontinence issue and Shankar Mishra was innocent. The woman's lawyer condemned the allegation and said Shankar Mishra was spreading misinformation.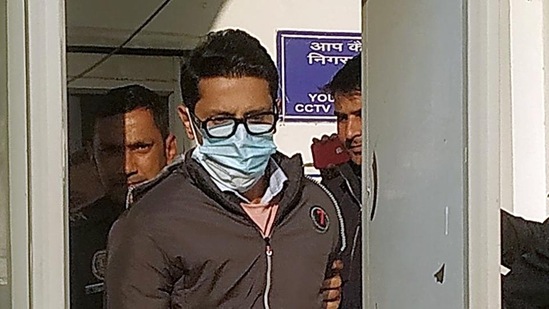 Journalist Barkha Dutt shared screenshots of some messages and claimed that this was the unofficial version of what had happened on the flight as recounted by a crew member. "Raise questions about the silence of passenger seated next to complainant," Barkha tweeted.
In the account, not verified by Hindustan Times, the crew member wrote the woman was sitting in an aisle seat while Shankar Mishra was on a window seat. When the woman complained to the crew that she had been peed on, Shankar Mishra was asleep, the crew said. One co-passenger came in support of the woman and sought seat upgradation claiming that the entire area was smelling of urine, the account said.
Many social media users slammed this new account of the incident as an attempt to exonerate Shankar Mishra from the charges.
One crew member, as reported by India Today, wrote an email to the senior recounting the incident in which it was claimed that Shankar Mishra was shaken when he was told about the allegation. "He appeared decent and was polite and humble and claimed to be working for a multinational company. He kept on saying that although he does not remember anything, he was willing to offer an unconditional apology and compensation in any form to the lady," the report said.