Revealed: What deterred govt from bringing back Netaji's ashes
File reveals correspondence between the home ministry, Intelligence Bureau and external affairs ministry on a "proposal" of the Indian embassy in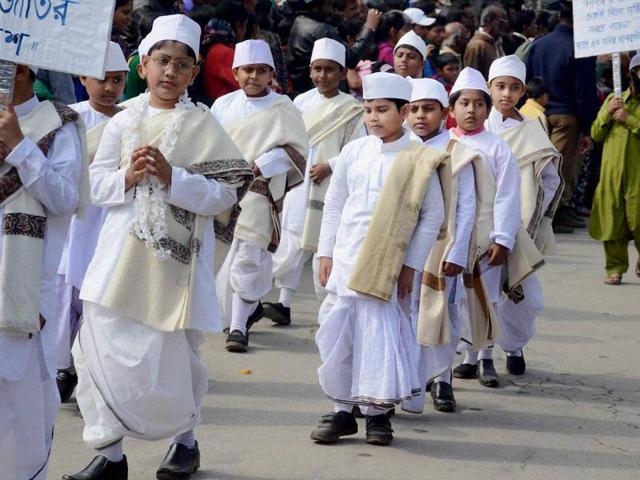 Updated on Jan 23, 2016 09:05 PM IST
The Indian government was reluctant to bring back Netaji Subhas Chandra Bose's ashes from a Buddhist temple in Tokyo because it feared a political backlash, says a "top secret" file from the late 1970s declassified on Saturday.
The home ministry document was among the 100 declassified files Prime Minister Narendra Modi released on the 119th birth anniversary of the iconic freedom fighter.
The file reveals correspondence between the home ministry, Intelligence Bureau and external affairs ministry on a "proposal" of the Indian embassy in Tokyo that Bose's ashes kept in the custody of the chief priest of the Renkoji Temple be brought back to India.
Bureaucrat after bureaucrat makes the same point in the over 200-page file over the years: The government of India was "not inclined to favour" bringing back the ashes "due to possible adverse reactions from members of Netaji's family, as well as certain sections of the public, who refused to believe in his death in the plane crash in August, 1945".
The point about "adverse reactions" was made by N N Jha, the then joint secretary in the external affairs ministry's north and east Asia department, in July 1976, when the country was under Emergency.
Skip to August 1976, when TV Rajeswar, joint director in the Intelligence Bureau, advised his colleagues that the ashes should not be brought back because they would "create complications".
Rajeswar noted that Bose's family and the Forward Bloc, a political party founded by the freedom fighter, do not "recognise the ashes". He warned that if the ashes are brought back, the government would be accused of "foisting a false story upon the people of West Bengal and India, taking advantage of Emergency, and this may well figure as an important plant of propaganda if and when the elections are announced".
Netaji, one of the leading lights of the freedom struggle, set up the Indian National Army (INA) during World War II to take on the British Indian Army.
The bespectacled freedom fighter was born on January 23, 1897 in Cuttack.
A former Congress president and once a close associate of Mahatma Gandhi, Bose's reported death from injuries sustained in a plane crash in Formosa, now Taiwan, in 1945 has been shrouded in mystery.
(HT is going through the declassified files. Come back for more.)
Also Read | Subhas Chandra Bose must be given 'leader of the nation' title: Mamata
Close Story
Personalise your news feed. Follow trending topics