Yes, my lion comes home: Trishala on Sanjay Dutt's release
Hindustan Times |
, Mumbai
Neha Sharma Dangwal
Feb 24, 2016 05:28 PM IST
Sanjay Dutt's daughter Trishala Dutt is thrilled that her father is soon to be a free man.
Actor Sanjay Dutt, who has been serving prison term in Pune in connection with the 1993 Bombay blasts, will be a free man tomorrow morning. And one person who is most eagerly awaiting his return is his New York-based daughter Trishala Dutt. "Yes, my lion comes home! A lot of things are going on in my mind right now. I'm so excited for him to come back, start working, and live a happy, healthy new life. It's a new beginning for him and I'm thrilled," she says.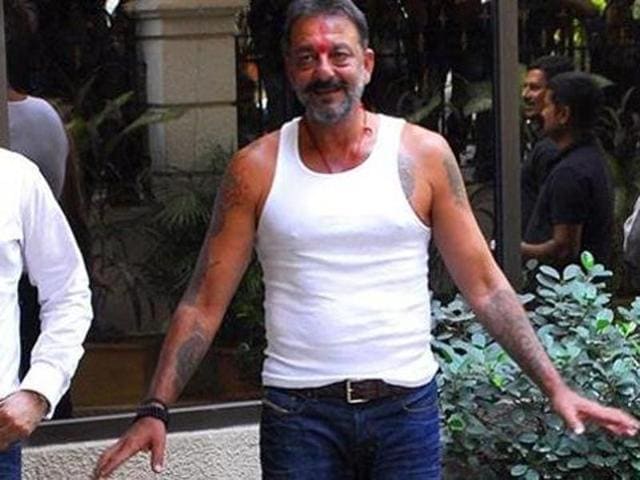 The 26-year-old won't be able to come to Mumbai to welcome him, as she is doing her masters and cannot leave school right now. "I will 100% come to Mumbai and meet him this year. However, I have my own business at the moment and I decided to go back to school to obtain my masters degree, so currently I'm unable to leave the states as I do not have vacation. But as soon as I get my vacation, first stop is Mumbai!" she says.
Read: Sanjay Dutt release: Trishala shares videos in celebration
Read: 'Chicken Sanju Baba' for free: Restaurant to celebrate actor's freedom
The last three years were undoubtedly tough, but Trishala shares that their relationship strengthened during this time. "I knew he was gone but I still felt he was there because we kept in contact all these years. He would tell me about his day, I would tell him about mine. I told him about all my problems, issues, anything and everything that was going on in my life. Our relationship grew even closer. He became my best friend, my confidant. I would write to him and gossip about so many girly things. He knows the latest 'slang' words, I taught him about selfies, Instagram, I taught him a lot of 'youthful' things and about people my age and the things we do. He even knows a little bit about makeup now ... contouring to be exact (laughs). He taught me a lot too. In three years, he has given me so much knowledge and wisdom by telling me his life experiences and what it taught him. I can't wait to see him and give him the biggest hug and squeeze," she says.
Read: Bollywood actor Sanjay Dutt to walk free on Thursday
Read: Sanjay Dutt granted 30-day parole for daughter's nose surgery
About the mood at the Dutt residence, she says everyone is thrilled. "All of us are extremely happy that he won't have to go through any more pain. I believe my buas and all his friends are planning on doing something special for him. There is going to be lots of food, laughter and happy tears."