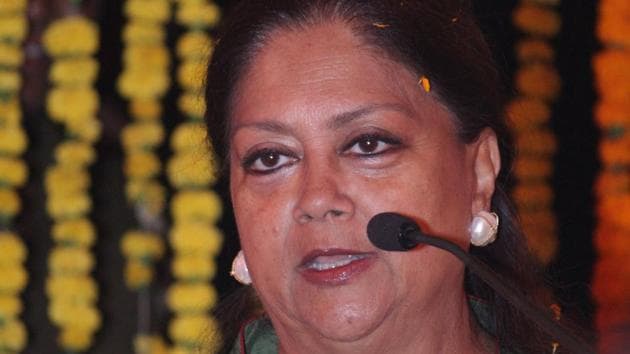 Rajasthan becomes first in country to offer e-mail IDs in Hindi
The project has been implemented by the state IT department with partnership in form of in-sourcing with private IT companies
UPDATED ON DEC 11, 2017 09:18 PM IST
Rajasthan has become the first state in the country to offer free e-mail address in Hindi to its residents. The facility —name@rajasthan.bharat (in Devanagari script) — will lead to millions of new users who are not comfortable with English e-mail ids, officials said.
"During Digifest Kota in August 2017, chief minister Vasundhara Raje had shown the intent to have a vernacular e-mail service for the residents who are not fluent in English as she felt that language should not be a hindrance for anybody using emails or electronic communication. Hence, the vernacular e-mail, in Hindi, was launched on December 3. Rajasthan is the first, and currently the only state, to have a vernacular e-mail," principal secretary, department of information technology and communications, Akhil Arora, told HT.
The first e-mail id that was created was that of the chief minister, Vasundhara@rajasthan.bharat (in Devnagari). All the government personnel in the state will soon have an email id in Hindi too.
The project has been implemented by the state IT department with partnership in form of in-sourcing with private IT companies, a senior official said. A dedicated team of 10 experts from the state IT department worked for three months on the project. Apart from people who use Hindi keyboard, the email also works for those who use English keyboard. Even the Japanese who like to work in their own language don't have a linguistic email id, the official said.
"The initiative will ensure maximum participation of people towards e-governance and also that maximum facilities are available in vernacular language. This e-mail is small part of the bigger picture 'Rajasthan DigiKit' which has an enrollment of more than one crore people," he said.
In December 2016, state-run BSNL had launched e-mail address service in eight Indian languages for its broadband users by launching a 'DataMail' service.
However, unlike BSNL, the Hindi email offered by Rajasthan government is for all the Internet users.
As per TRAI, total Internet subscribers in India are just about 30 per cent of the country's population. So, about 70 percent of population is not having access to the Internet and most of these belong to rural India.
As per official data compiled in 2016, Hindi is spoken by 544 million people in India making it the most spoken language.
Close