Lok Sabha elections 2019: Employment and civic amenities on the mind of voters in unauthorised colonies
Many said they voted on issues that ranged from national security to unemployment and for parties that would give them better living conditions.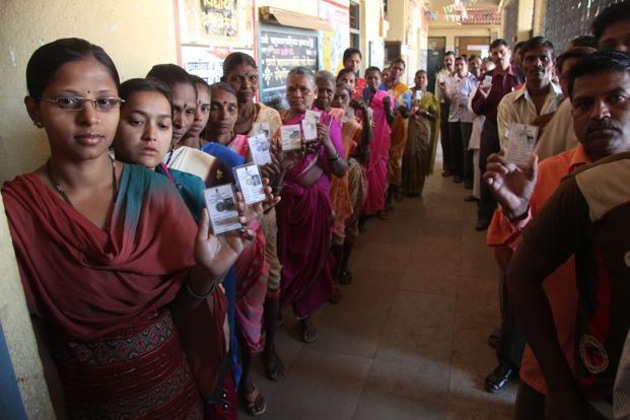 Updated on May 13, 2019 09:01 AM IST
For roughly a third of Delhi's population, who live in unauthorised colonies, Sunday was the day they got a chance to weigh in on issues that matter to them, both local and national.
Many said they voted on issues that ranged from national security to unemployment and for parties that would give them better living conditions.
"I understand it is a general election but for poor people like me how does that matter? People want access to basic amenities," Madan Ram, 64, a resident of an unauthorised colony in South Delhi's Sangam Vihar, said. "For us, drinking water, sewer lines, roads, etc., remain the issues, be it municipal polls, assembly polls and or general elections."
Mitlash Devi, 55, a resident of North East Delhi's Burari, said she has lived through several elections, but nothing was done to uplift their colony. "We still get water every alternate day. We have voted today with the hope that the next MP will do something concrete," she said.
Khushnaseeb, 58, resident of Khajoori Khas in North East Delhi, said her neighbourhood voted with the expectation their colonies would be regularised.
"Why do you think we still do not have sewer lines in most parts of North East Delhi? It is because we are still living in unauthorised colonies. Politicians promise to regularise our colonies before every election, but they completely ignore us afterwards. This year, we've high hopes," she said.
Voters around West Delhi's Palam, Dabri and Uttam Nagar too demand basic amenities— water supply, uninterrupted power and planned sewage lines.
"We only want basic living conditions, we do not understand the larger issues of national security and policies," Sapna Rani, a 38-year-old resident of Mahavir Enclave, said.
Many residents said it was time the government granted ownership rights to people living in unauthorised colonies "It is an important issue as it will resolve our problems and we can get a loan against our property. We are hoping that the Centre will approve it soon," Mukesh Gupta, a businessman based in East Delhi's Pandav Nagar, said.
Delhi has as many as 1,797 unauthorised colonies spread across the city.
In Mandawali's school block, an unauthorised colony in East Delhi, voters were split between local and national issues.
Muktar Ali, a shop owner, said for him, sealing of commercial establishment was the key issue, while his friend Ali Hassan said unemployment was the main issue. "So many people have lost their livelihood because of sealing and the Centre has not done anything about it," Ali said.
But in Jamia Nagar in Okhla, the issues were more national. Ziauddin Hasan, 63, a retired government employee, said, "Local issues can be taken care of in the assembly elections. Here, the vote will get split between the AAP and Congress," Hasan said.
Close Story