Lok Sabha elections 2019: Old rivals Selja and Kataria to face each other again
The two have fought against each other two times, with Selja winning the seat on both occasions.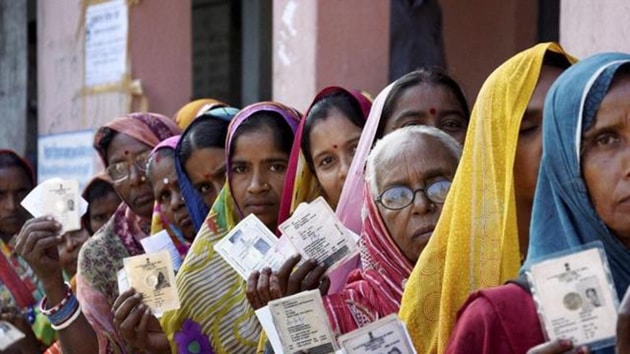 Updated on May 06, 2019 12:29 PM IST
Hindustan Times, AMBALA |
Sunil Rahar
The Ambala (reserved) parliamentary seat is set to see yet another Congress-Bharatiya Janata Party (BJP) slugfest with old rivals Kumari Selja and the saffron party's sitting MP Rattan Lal Kataria coming face to face once again.
The two have fought against each other two times, with Selja winning the seat on both occasions. The saffron party, however, is in a strong position this time as it is the only constituency in Haryana, where all nine legislators belong to the BJP. Of the 13 times the seat went to the polls, the BJP and the Congress have each won six times while BSP's Aman Nagra won once in 1998.
The Indian National Lok Dal (INLD), which has never won from this seat, has pitched Yamunanagar's former deputy mayor Rampal Balmiki while its splinter group Jannayak Janta party (JJP) and its alliance partner AAP have fielded retired DGP Prithvi Singh. The BSPLSP alliance has fielded BSP's former state president Naresh Saran from the seat.
CASTE CALCULATIONS
Poll records show that every candidate who has been elected to the Parliament from this seat belongs to the Chamar community. Except INLD, all the mainstream parties have fielded candidates from the chamar community. The INLD is going with Ram Pal Balmiki, who belongs to the Balmiki community.
Savinder Singh, a political expert from Ambala, says, "There are nearly 4.50 lakh chamar votes, followed by backward castes. The Jat and Jat Sikh votes account to around 1.50 lakh, Rajput 1.60 lakh while the Punjabi community has around 1.75 lakh votes." From 1967 to 1991, this seat saw a bilateral contest between Bharatiya Jan Sangh (BJP)'s Suraj Bhan and Congress' Ram Prakash Chaudhary. Both the leaders reached the lower house four times each.
THE ISSUES
All parties are targeting the farm and labour community and making every effort to grab their votes. Savinder Singh, a farmer from Baloundi village in Naraingarh, said farmers have not received their sugarcane crop's payment. "We have been protesting for the past one year demanding payment for our produce but to no avail," he says.
Palo Devi, 45, a widow of Manu Majra village in the district is happy as her daughter was recruited as a constable in Haryana police nearly two months ago. "I have been selling buffalo milk to feed my children. I never thought my daughter would get job without money and any political approach but the Khattar government has given jobs in a fair manner," she says.
CANDIDATE SPEAK
While Selja is attacking her rival over farmers issues and law and order, Kataria states he has used the entire MPLAD fund alloted to him for his constituency.
Talking to Hindustan Times, Selja said, "The BJP government has done nothing for the people. Farmers are in distress, mining activities have increased manifold in Ambala. The sitting MP failed in bringing rail connectivity between Yamunanagar and Chandigarh, as promised."
Refuting the claims of Selja, sitting MP Rattan Lal Kataria of BJP said he has spent his MPLAD fund for the development work in the seat. "National security is a very important issues and the country demands
Modi as Prime Minister once again. This time, I will fulfil all the promises which I couldn't do the last time. Only the BJP government can provide justice to farmers and labourers."
Close Story