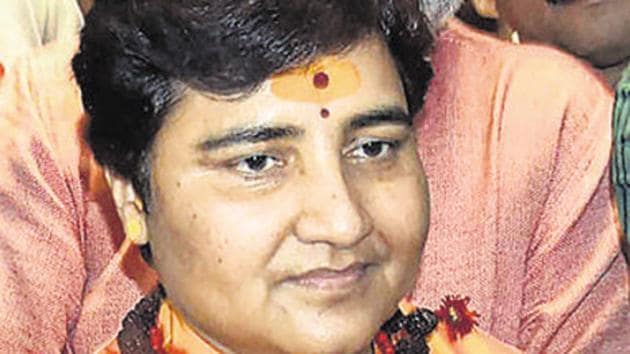 'Accused must appear in court once a week'
The directions were for all the accused, including Thakur, who is the BJP's candidate from Bhopal; Sudhakar Dwivedi alias Swami Amritanand; lieutenant colonel Shrikant Purohit
PUBLISHED ON MAY 18, 2019 06:31 AM IST
A special court hearing the 2008 Malegaon blasts, which killed six people, on Friday directed all the accused, including Pragya Singh Thakur and others, to attend the hearing once in a week, as the prosecution is likely to call crucial witnesses.
The directions were for all the accused, including Thakur, who is the BJP's candidate from Bhopal; Sudhakar Dwivedi alias Swami Amritanand; lieutenant colonel Shrikant Purohit, as the court noted that no other accused other than Sameer Kulkarni has been attending hearings on a regular basis.Angry with excuses given by the accused to not attend the hearing, the court observed it appears the accused do not attend court on one grounds or the other and prayers in all the applications are one and the same.
The court was scheduled to hear the objection raised by Dwivedi on the prosecution's move to submit the original register of the station diary where the entry of the blast was first made and the register of the FIR maintained in Azad Maidan police station of Malegaon. The accused's lawyer objected to the submission of the record, contending that production of the original record at this stage of trial is not acceptable. However, the court called the objections as merely tactics to delay the trials.
Close