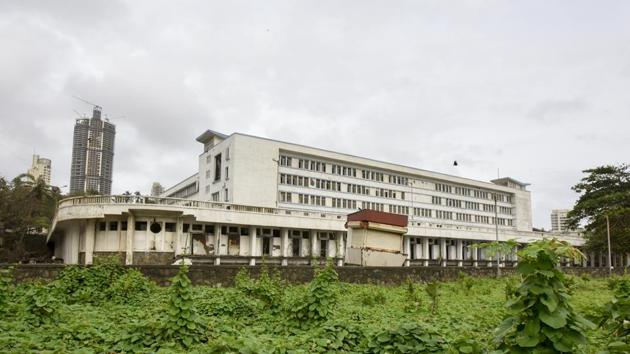 Government mulls Worli Dairy sale to fund Metro, revive Aarey
The Worli Dairy occupies 14 acres of prime real estate on Worli Seaface, which would fetch approximately
₹
10,000 crore as per current commercial real estate rates.
UPDATED ON AUG 03, 2018 12:40 AM IST
The 14-acre Worli Dairy may be sold to finance the state government's plan to revive the Aarey milk brand and help fund the city's Metro projects.
State dairy development minister Mahadev Jankar told HT, "We are thinking about selling off the plot as we want to develop Aarey into a brand like Amul. However, it is yet to be finalised."
The Worli Dairy has been running losses and is a sick unit. It occupies 14 acres of prime real estate on Worli Seaface, which would fetch approximately ₹10,000 crore as per current commercial real estate rates.
According to officials, the idea is to re-brand Aarey by following the example of Amul in Gujarat and unifying all co-operative milk brands into the "Maha Aarey" brand in the long run.
"The plan includes introducing new machinery, technology, more dairy products, etc. Funds have been an issue," said an official requesting anonymity.
Jankar said the Mumbai Metropolitan Region Development Authority (MMRDA) could purchase the plot and he is in talks with chief minister Devendra Fadnavis, who heads up MMRDA, on this subject.
"If it works out, it would be a government-to-government sale," said Jankar.
Under the proposal being considered, Worli Dairy's real estate, owned by the state dairy development department, would be sold to the MMRDA, which in turn would redevelop the plot to fund the Metro project and service its loans.
The MMRDA, which relies on sale of land parcels in Bandra-Kurla Complex for its funds, would benefit in this indirect sale of a government plot. Senior MMRDA officials said they would monetise the plot "gradually" to fund Metro projects and pay off long-term loans that were borrowed to fund Metro lines across the Mumbai Metropolitan Region. The MMRDA has planned 276.7km of Metro lines across MMR, which requires an investment of ₹1,28,000 crore.
So far the MMRDA has borrowed loans worth Rs 13,660 crore from different financial institutions for Metro lines 2A, 2B, 4 and 7. It has seven more lines in the pipeline. "As per our estimates, the loans for all lines would be around Rs 30,000 crore. If the government takes a call on this deal, we can be given the status of special planning authority (SPA). The FSI would be 4 in place of the existing 1 of the [Worli] plot. We can gradually monetise the land parcel to pay off the loans or service them comfortably," said a senior MMRDA official on condition of anonymity.
Close