Uddhav to target BJP during Pandharpur rally on December 24 in Maharashtra
Thackeray also discussed the drought situation in the state and said that his party is planning an aggressive stand on the issue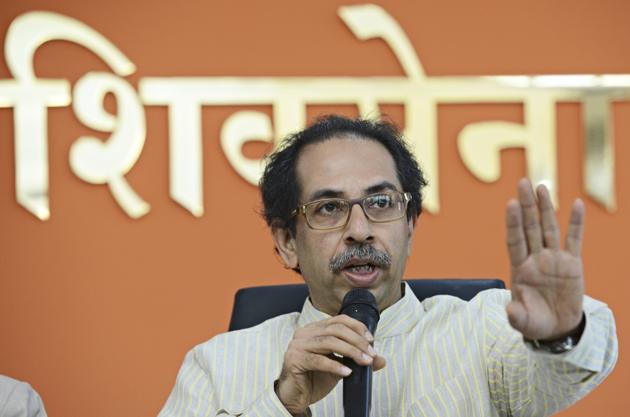 Updated on Dec 05, 2018 12:39 AM IST
Even as signs of a possible thaw in the ties between the Bharatiya Janata Party (BJP) and the Shiv Sena become stronger, the Sena continues to attack the BJP in a bid to show its strength in the state.
Nearly 10-days after Sena chief Uddhav Thackeray visited Ayodhya to mount pressure on the BJP-led Central government on the Ram temple issue, Thackeray said, in a meeting on Tuesday, that he will hold a rally in Pandharpur on December 24.
The meeting was held at Sena Bhavan in Dadar with the functionaries from the party.
Thackeray also discussed the drought situation in the state and said that his party is planning an aggressive stand on the issue.
Mentioning Ram temple issue, Thackeray said that his visit to Ayodhya last month was only a start and hinted that he would hold public meetings outside Maharashtra to point out inaction of the government.
"Four-and-a-half years have passed; soon the next Lok Sabha elections will be announced. A pro-Hindutva government has come to power after 30 years. Despite this, if the Ram temple is not built then the government does not have the right to campaign on this issue," Thackeray said.
He added, "I am going hold a rally in Pandharpur on December 24. The aim behind this rally is that the Kumbhakaran-like government would wake up."
Thackeray, in the meeting, said that he has asked his party leaders to visit the drought-affected places in the state.
"The drought is spreading in the state and as time goes it is only going to worsen. We will do our job of providing drought-relief to the people," the Sena chief said.
"It is not that I went to Ayodhya and I am going to leave the issue. This rally in Pandharpur is the next step…if needed I will go outside the state also," Thackeray added.
Pandharpur is a temple town in Solapur district.
Close Story