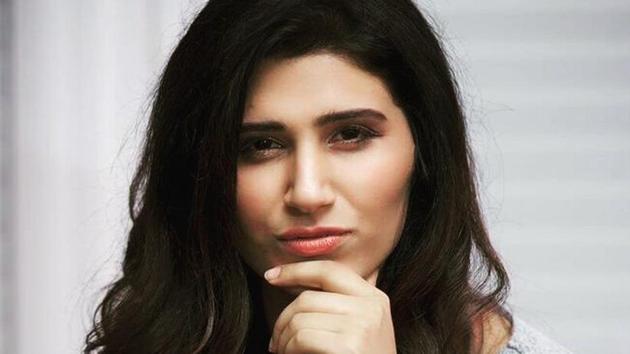 Shashaa Tirupati on not receiving National Award from President: Weren't we worthy enough?
Singer-songwriter Shashaa Tirupati was among those who were contemplating to boycott the ceremony, however, she later decided to attend it.
UPDATED ON MAY 08, 2018 12:51 PM IST
Shashaa Tirupati is one of the recipients of the coveted National Awards that were presented at the 65th National Film Awards ceremony held in New Delhi on May 3. The singer-songwriter, who won in the Best Female Playback Singer category for her song Vaan Varuvaan in Mani Ratnam's Kaatru Veliyidai (2017), is proud of her achievement, but disappointed that she didn't receive it from President Ram Nath Kovind after a sudden turn of events.
It all started a day before the awards, when during the dress rehearsal, the winners were informed that the President will be attending the event for an hour and give away awards to only 11 winners out of 137. The rest of the awards were presented by Information and Broadcasting minister Smriti Zubin Irani and minister of state, Rajyavardhan Singh Rathore.
"I mean the point is with the expectation we all went for the awards that it'll be presented by the President. The invitation also had the same information. So, the announcement made us feel like we are not worthy of receiving the award from the President... Something that has been happening for 64 years...," says Shashaa.
Read| Controversy clouds 65th National Film Awards as President limits presence at presentation ceremony
Though she was among those who were contemplating to boycott the ceremony, the singer later decided to attend it. "For a first timer like me, it was really heartbreaking. I could've given it a miss, but I could not let down my parents, and jury members who found me worthy of the honour. Also, the award is prestigious, I could not, in any way, disrespect it," says Shashaa, adding that her mother was "heartbroken".
"Thank God my father did not come all the way from Canada [to attend the ceremony] or I would have felt guilty. He is unfit to travel and had he done it, then also he would have been equally disappointed."
While the singer changed her mind and attended the ceremony, she says she has immense respect for those who boycotted it. "They were very supportive when they came to know that some of us were planning to attend the ceremony. The news first came as a shock and everyone reacted in different ways. After it sunk in, we started figuring out ways of working around it. This is not a privatised thing, [but] of national significance. So, we felt unworthy and disrespectful," says Shashaa, who feels that certain specifics should be followed.
"Does the new rule mean any minister can give away National Awards other than the President? What is the significance of the award now? I feel there is no system," she opines.
Shashaa is, however, quick to add that she has immense respect for Smriti Zubin Irani. "In a way, I am glad that she gave the award to me. I have tremendous respect and liking for her. She spoke really well and highlighted how a lot of females won National Awards this year," the singer signs off.
Interact with Shreya Mukherjee on Twitter/ @Shreya_MJ

Close