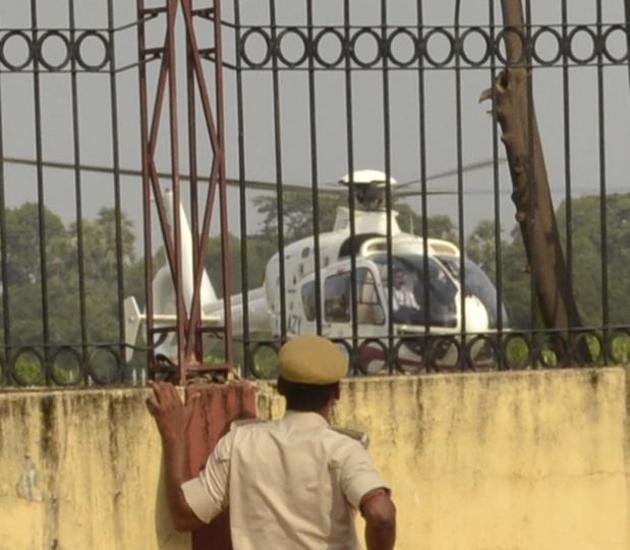 I-T department forms air intelligence unit to check black money flow during Bihar byelections
The department has also posted an expenditure officer in each of the district going to polls to ensure that black money was not used to influence voters and candidates refrained from using unaccounted wealth during campaigning
PUBLISHED ON FEB 23, 2018 11:41 AM IST
The Income Tax department has formed an air intelligence unit at Patna airport to check flow of black money during byelections in Araria Lok Sabha as well as Bhabua and Jehanabad assembly constituencies in Bihar on March 11.
A senior I-T officer said the unit would keep a close watch on visitors coming from different states for election related work and those who are hiring helicopters for campaigning.
"We want to check any movement of black money from the airport and also keep a watch on the expenditure being incurred in hiring helicopters by political parties taking part in the polls," said the officer.
The department had also posted an expenditure officer in each of the district going to polls to ensure that black money was not used to influence voters and candidates refrained from using unaccounted wealth during campaigning, he said. In the Bihar assembly polls in 2015, the I-T department had seized huge amount of cash brought from other states through air, rail and road routes, he added.
READ: BJP names candidates for three Lok Sabha by-elections in Uttar Pradesh and Bihar
The expenditure officer was also mandated to inquire into any seizure of money above Rs 10 lakh by police in any of the three constituencies where bypolls would be held. "Any seizure of Rs 10 lakh and above by police during a raid or normal checking of vehicles in course of election in any district would be brought to the notice of the expenditure officer. The I-T department will start a probe into it," said another officer in the department.
The focus is high on Araria constituency, given its proximity to the international border with Nepal and Bangladesh and rising cases of smuggling of fake currency through the porous borders. The officer said the department was closely working with many other agencies, including security forces, to gather intelligence and intercept unaccounted cash.
Besides, a 24-hour control room had also been set up at the I-T office in Patna to receive complaints regarding any misuse of money during the bypolls, the officer added.
Close