Builders prioritising RERA compliance
They are tweaking builder-buyer agreements to follow RERA norms and getting marketing communication right to regain buyers' trust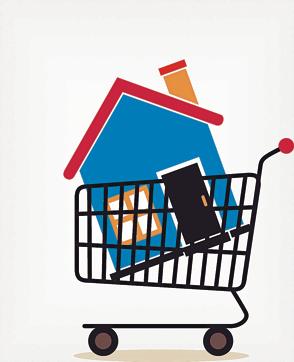 Published on Aug 29, 2016 01:25 PM IST
The real Estate Regulatory Act (RERA) cleared by the Cabinet this year seeks to bring in much-needed transparency in real estate transactions to improve homebuyer confidence. Interestingly, while the ministry of housing and urban poverty alleviation has notified certain sections of the Act (states have to establish a real estate regulatory authority and appellate tribunal by April 30, 2017), some developers are already making moves to be RERA-compliant.
Many builders in the Delhi NCR market are reworking builder-buyer agreements. They are offering parity in penalty for delayed delivery or defaulting on home loan installments; selling projects on the basis of carpet and not super area and offering consolidated payment plans. Realistic time frames are also being set for delivery to avoid stringent penalties under the Act.
Developers are also getting their communications right. In a recent advertisement of its new project, Puri Amanvilas, in Faridabad, Puri Constructions offered plots and apartments on a six year payment plan. They also claimed that their layout and building plans and environment clearances were in place and pledged a 100% refund within 30 days of booking. "Even in our builder-buyer agreement we have promised to offer equal penalty for delay both for the builder and buyer (15% on either side), no construction cost escalation, no change in area after agreement. (We have) also offered the first transfer free of charge," explains Arjun Puri, director, Puri Constructions.
"All these are part of the advertisement. This and the first page of the agreement form the essence of what RERA is all about. We have also mentioned the break-up of the carpet and the super area of the project. This in my view is a good start as it will help weed out fly-by-night operators and ensure that only serious builders remain in the realty market," Puri says.
Most developers are planning to provide for a completion timeline of at least five years and adopt a wait and watch approach to see how the effects of RERA pan out, says Getamber Anand, president, Credai. RERA's biggest flaw is that the sanctioning authorities have not been made accountable for under the Act. They too should be made accountable for delays in granting permissions, he says.
Raheja Developers, who claim to have put up all their quarterly progress reports of their projects on YouTube, say the only thing left to be done is uploading this information on the development authority's website. "We have already uploaded the land title, building plans, license and environment clearance on our website. We are also reworking builder-buyer agreements which will now state the completion time of the project to be around four plus or minus (one year) and mention the outer limit as five years. We have also decided not to sell the project on a sq ft basis but on the basis of a comprehensive, all-inclusive price that will include preferential charges and parking charges," says Navin Raheja, CMD, Raheja Developers.
"We also intend declaring the super area, carpet area and the balcony area of the project. However, we are demanding that all infrastructure and related delays be covered under force majeure clause (events beyond the control of the operator) as these are not in the hands of the developer. We also want that delays in clearances, interim stay orders and court injunctions be included as part of the force majeure clause," he says.
Most proactive developers are adopting RERA rules in a piecemeal manner to ensure that they are RERA-compliant by the time the Act kicks in, say realty experts. "There is already clear acceptance of some RERA norms and gradual acceptance of some of these can be seen on the ground," says Anckur Srivasttava of GenReal Advisers.
Neeraj Bansal, head-real estate and construction, KPMG in India, says that it makes sense to introduce RERA in a market that's down and has few project launches. In a slow moving market, even if a project launch gets delayed (as new rules are gradually absorbed) it does not make much of a difference as the developer has enough time and capacity to adjust to the changing environment. Had the Act been introduced during the boom phase, the impact would have been greater in terms of loss of sales. At this juncture, delays in launches will not be a deal breaker.
Also, by making sure that their communication to buyers is not misleading and there are enough disclosures with regard to provisions for timely delivery, details of penalty, the interest to be charged, refund policy etc, builders are trying to build bridges with the customers, bringing back the trust with the transparency in communication, he says.
Developers' attempt at self-discipline is good. But if the provisions of the Act give better advantage to buyers, the buyers will be entitled to it. For example, it is good to note that developers and buyers will pay interest at the same rate for their respective breaches but instead of 12% if the Act/rules/ draft agreement provide for more, it would guide the relationship. The general principle is that the parties cannot get out of a statute (in the agreement), adds Sudip Mullick, senior partner, Khaitan & Co.
Close Story
Personalise your news feed. Follow trending topics