Latest from assembly election
Chief election commissioner Rajiv Kumar said that they had an extensive discussion regarding the lack of motivation among the 18 voters to come forward and cast their votes.

Published on Sep 23, 2022 11:21 PM IST
Union home minister Amit Shah said the BJP will not only retain the government in Gujarat but will also win the assembly polls by two-thirds majority.

Updated on Sep 13, 2022 09:40 PM IST
Hitting out at the BJP over the recent hooch tragedy in Botad and Ahmedabad districts in which 43 people have died so far, AAP boss Arvind Kejriwal said liquor is sold in the open despite the prohibition law in the state.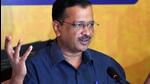 Updated on Aug 08, 2022 02:17 AM IST
Among other poll promises, Arvind Kejriwal said there will be doorstep delivery services like the ones in Delhi where people can get their ration card, electricity connections, water connections and other services delivered.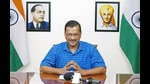 Updated on Aug 07, 2022 03:27 AM IST
The delegates, who have come to attend a two-day national executive meeting of all seven frontal organisations of the BJP beginning July 30, have already reached the respective assembly constituencies along with a 10-point agenda.

Published on Jul 28, 2022 08:38 PM IST