Latest from balakot airstrike
The Young Boys Club Sarbojanin Durga Puja Committee in central Kolkata has recreated the IAF's February airstrike on Jaish-e-Mohammed (JeM)'s terror camp in Balakot in Pakistan's Khyber Pakhtunkhwa province with clay models and digital projection on the occasion of its 50th anniversary.

Updated on Oct 06, 2019 07:19 PM IST
Indian Air Force fighter planes had destroyed the Jaish-e-Mohammed camp in Pakistan's Khyber Pakhtunkhwa's province after entering Pakistani airspace for the first time in 48 years.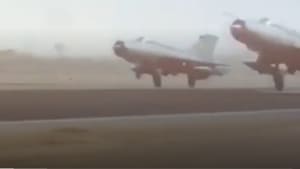 Updated on Oct 04, 2019 02:09 PM IST
This is the first military contract to be inked by the new government, said one of the officials cited above. The bombs are an emergency purchase and likely to be delivered by the year-end, said an official.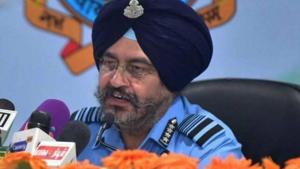 Updated on Jun 07, 2019 07:57 AM IST
India has successfully expanded the space for conventional warfare but is still to figure out how to make the best use of this new space to achieve maximum dominance over Pakistan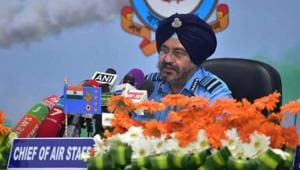 Updated on Apr 25, 2019 07:56 PM IST
Hindustan Times |
By
Kunal Singh